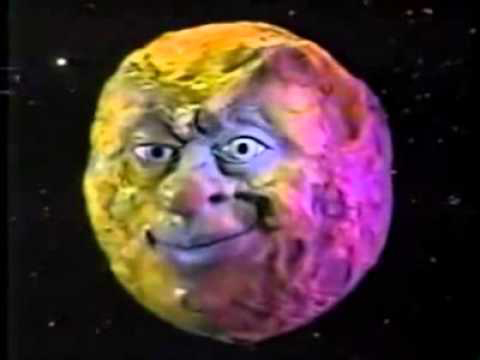 MonsterVision (1991-2000) was a series of movie marathons on the cable channel TNT. Starting in 1996, it was hosted by Joe Bob Briggs. See my video tribute here .
HIGHLIGHTS (videos)
See the intro (circa 1993).
See the intro (recreated in HD).
See the classic "Should you be afraid of the dark?" montage.
See the Godzilla montage with the Blue Oyster Cult song.
See 100% Weird bumpers.
See the Joe Bob Briggs MonsterVision song.
TV LISTINGS
The goal here is to give you the most accurate account of the history of MonsterVision and TNT's horror/sci-fi marathons. I began constructing this list several years ago. My resources were old TV guides, and VHS tapes of mine. I looked for any commercials that gave clues to air dates, themes, and movie selections. Since then, I've had lots of help.
Special thanks to UncleSporkums for always sending me links to more TV bumpers/ commercials and TV guide listings.
Special thanks to Kevin Moncayo (Twitter link) for his extensive research in digging up most of this list.
Also thanks to everyone on YouTube for uploading commercials/ bumpers.
My apologies for how long this page got. In an attempt to make it more convenient, here are shortcuts (below).
PRE-JOE BOB ERA (1991-1996)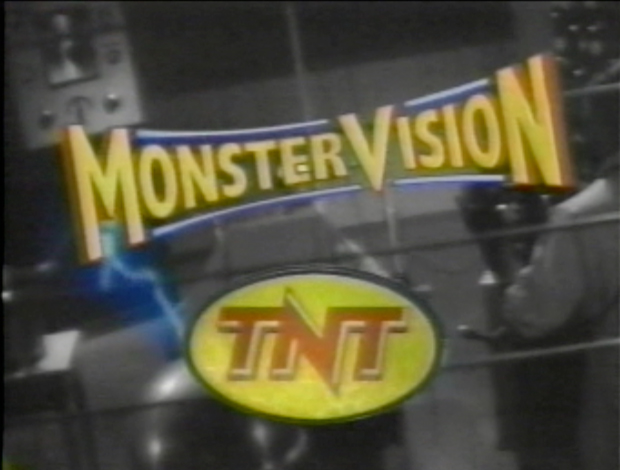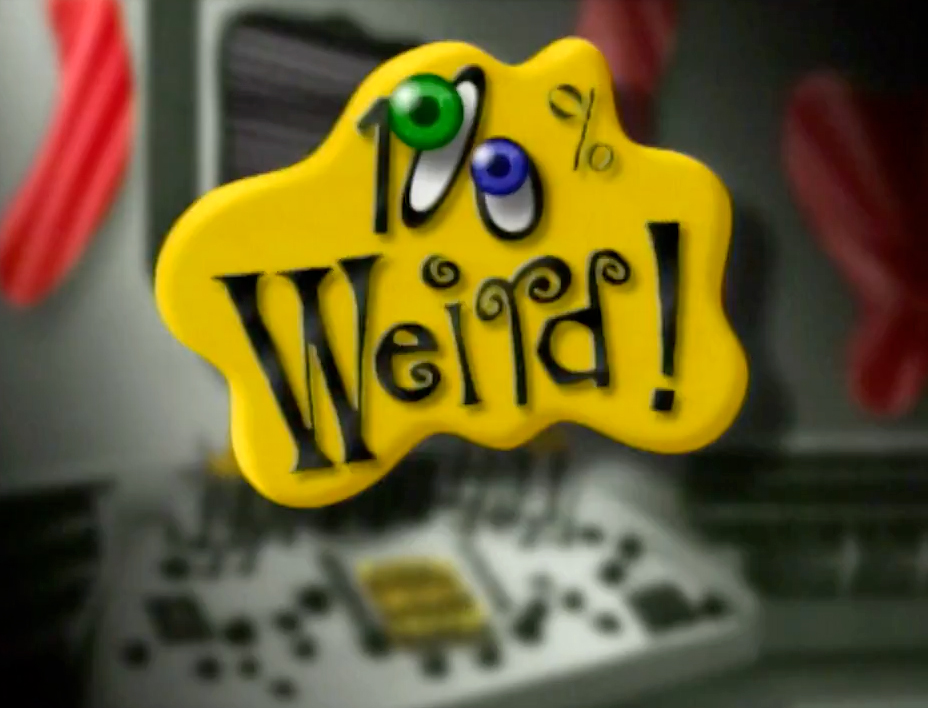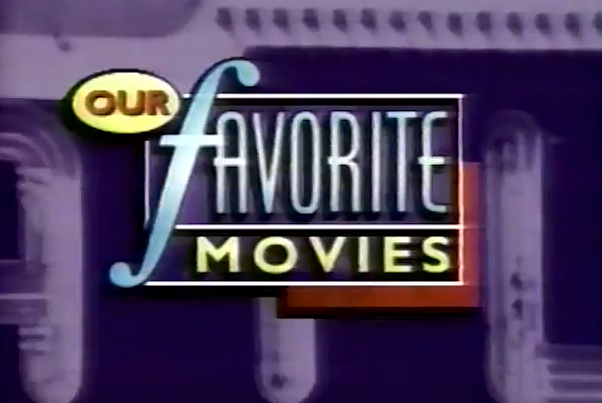 1991
1992
1993
1994
1995
1996 (till June)

JOE BOB ERA (1996-2000)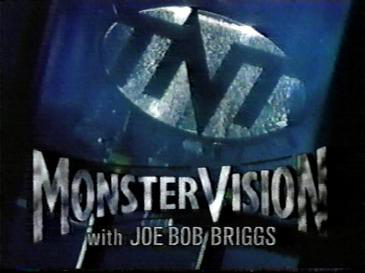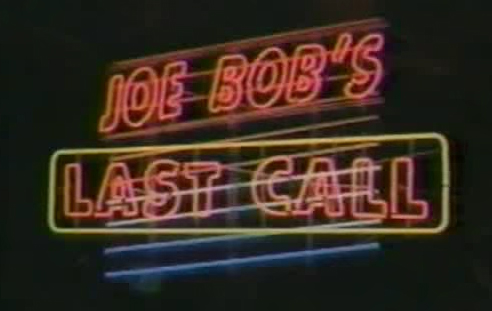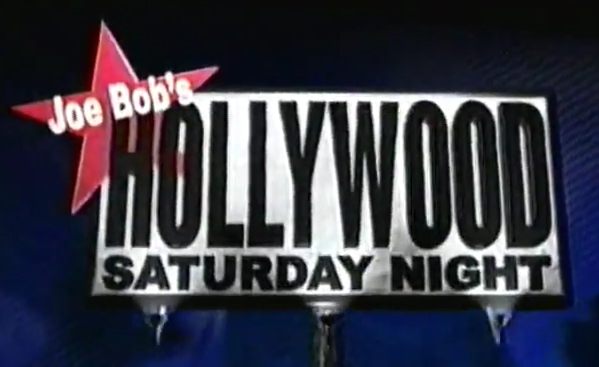 1996 (from June)
1997
1998
1999
2000
This list includes other TNT marathons such as "100% Weird", "Shriek Week", "Our Favorite Movies" and special events. Many of these marathons are unknown whether they were branded as "MonsterVision" or not. So consider this a catch-all list.
PRE-JOE BOB ERA (1991-1996)
June 29, 1991 (Saturday) – First MonsterVision
The Reptile (1966) – 8:00 PM
Gorgo (1961) – 10:00 PM
The Mummy's Shroud (1967) – 11:45 PM
The Day of the Triffids (1962) – 1:45 AM
It! (1967) – 3:45 AM
Newspaper article
July 22, 1991 (Monday) – Countdown to the Outer Limits (Day 1)
Soylent Green (1973) – 8:00 PM
Crack in the World (1965) – 10:05 PM
Video
July 23, 1991 (Tuesday) – Countdown to the Outer Limits (Day 2)
Kingdom of the Spiders (1977) – 8:00 PM
The Vengeance of She (1968) – 10:05 PM
July 24, 1991 (Wednesday) – Countdown to the Outer Limits (Day 3)
Ice Pirates (1984) – 8:00 PM
Demon Seed (1977) – 10:00 PM
July 25, 1991 (Thursday) – Countdown to the Outer Limits (Day 4)
Westworld (1973) – 8:00 PM
The Day of the Triffids (1962) – 10:00 PM
Dr. Jekyll and Mr. Hyde (1941) – 12:00 AM
The Prodigal (1955) – 2:25 AM
July 26, 1991 (Friday) – Countdown to the Outer Limits (Day 5)
Robinson Crusoe on Mars (1964) – 8:00 PM
2001: A Space Odyssey (1968) – 10:20 PM
Around the World Under the Sea (1966) – 1:20 AM
Things to Come (1936) – 3:45 AM
July 27, 1991 (Saturday) – TNT Salutes the Outer Limits I
The Outer Limits: The Galaxy Being – 8:00 PM
The Outer Limits: The Architects of Fear – 9:05 PM
The Outer Limits: Cold Hands, Warm Heart – 10:10 PM
The Outer Limits: The Sixth Finger – 11:15 PM
The Outer Limits: The Man Who Was Never Born – 12:20 AM
The Outer Limits: The Zanti Misfits – 1:25 AM
The Outer Limits: Tourist Attraction – 2:30 AM
The Outer Limits: The Mutant – 3:35 AM
The Outer Limits: The Hundred Days of the Dragon – 4:40 AM
Video
August 31, 1991 (Saturday) – TNT Alienation
Message from Space (1978) – 8:00 PM
They Came from Beyond Space (1967) – 10:15 PM
Invisible Invaders (1959) – 12:10 AM
The Creeping Unknown (1955) – 1:35 AM
Thunderbirds Are Go! (1966) – 3:30 AM
Video
September 13, 1991 (Friday)
Fear No Evil (1981) – 8:00 PM
Deadly Blessing (1981) – 10:00 PM
The Legend of Lizzie Borden (1975) – 12:15 AM
Windows (1980) – 2:15 AM
Hit and Run (1957) – 4:15 AM
September 27, 1991 (Friday)
The Ice Pirates (1984) – 8:00 PM
The Green Slime (1969) – 10:00 PM
Earth vs. the Flying Saucers (1956) – 11:55 PM
20 Million Miles to Earth (1957) – 1:45 AM
U.F.O. (1956) – 3:45 AM
October 5, 1991 (Saturday)
Midnight Lace (1960) – 11:00 PM
Picture Mommy Dead (1966) – 1:15 AM
A Reflection of Fear (1972) – 3:15 AM
October 26, 1991 (Saturday) – All Night Fright
The Lost Continent (1968) – 8:00 PM
Mysterious Island (1961) – 10:00 PM
The 7th Voyage of Sinbad (1958) – 12:15 AM
The Time Machine (1960) – 2:15 AM
Jack the Giant Killer (1962) – 4:30 AM
Video 
October 31, 1991 (Thursday) – Vampires All Night
Taste the Blood of Dracula (1970) – 8:00 PM
Dracula A.D. 1972 (1972) – 10:00 PM
The Satanic Rights of Dracula (1973) – 12:15 AM
Legend of the Seven Golden Vampires (1974) – 2:00 AM
The Vampire and the Ballerina (1960) – 4:00 AM
Video
November 28, 1991 (Thursday) – Thanksgiving Marathon (After Midnight)
The Creeping Flesh (1973) – 1:00 AM
Curse of the Faceless Man (1958) – 3:00 AM
Pharaoh's Curse (1957) – 4:30 AM
November 29, 1991 (Friday) (After Midnight)
Robinson Crusoe on Mars (1964) – 1:20 AM
The Man from Planet X (1951) – 3:40 AM
November 30, 1991 (Saturday) – TNT Salutes the Outer Limits II
The Outer Limits: Soldier – 8:00 PM
The Outer Limits: I, Robot – 9:05 PM
The Outer Limits: Nightmare – 10:10 PM
The Outer Limits: Demon with a Glass Hand – 11:15 PM
The Outer Limits: The Bellero Shield – 12:20 AM
The Outer Limits: Cry of Silence – 1:25 AM
The Outer Limits: A Feasibility Study – 2:30 AM
The Outer Limits: Don't Open till Doomsday – 3:35 AM
The Outer Limits: The Chameleon – 4:45 AM
Video
December 21, 1991 (Saturday) (After Midnight)
Cat People (1942) – 2:45 AM
The Curse of the Cat People (1944) – 4:14 AM
December 31, 1991 (Tuesday) – Mad Scientist Marathon
Superbeast (1972) – 8:00 PM
The Revenge of Frankenstein (1958) – 10:00 PM
Frankenstein Created Woman (1967) – 12:00 AM
It! (1967) – 2:00 AM
Doctor Blood's Coffin (1961) – 4:00 AM
Video
January 25, 1992 (Saturday) – Made in Japan
Mothra (1961) – 9:30 PM
Message from Space (1978) – 11:45 PM
Battle in Outer Space (1960) – 2:00 AM
The H-Man (1958) – 3:35 AM
Video
February 8, 1992 (Saturday)
King Kong Lives (1986) – 10:00 PM
Caveman (1981) – 12:15 AM
Trog (1970) – 2:15 AM
Logan's Run: Crypt – 4:15 AM
February 28, 1992 (Friday) (After Midnight)
The World, the Flesh, and the Devil (1959) – 1:15 AM
Mr. Sardonicus (1961) – 3:15 AM
February 29, 1992 (Saturday) – TNT Salutes the Outer Limits III
The Outer Limits: Specimen: Unknown – 8:00 PM
The Outer Limits: Fun and Games – 9:05 PM
The Outer Limits: Corpus Earthling – 10:10 PM
The Outer Limits: The Invisible Enemy – 11:15 PM
The Outer Limits: Z-Z-Z-Z-Z – 12:20 AM
The Outer Limits: Second Chance – 1:25 AM
The Outer Limits: Expanding Human – 2:30 AM
The Outer Limits: Controlled Experiment – 3:35 AM
The Outer Limits: The Mice – 4:40 AM
Video
March 28, 1992 (Saturday) – It Came From the MGM Vaults
Brainstorm (1983) – 8:00 PM
Clash of the Titans (1981) – 10:15 PM
Westworld (1973) – 12:45 AM
The Time Machine (1960) – 2:45 AM
Logan's Run: Man Out of Time – 5:00 AM
Video 1
Video 2
April 10, 1992 (Friday)
Fear No Evil (1981) – 8:00 PM
Scalpel (1976) – 10:00 PM
Motel Hell (1980) – 12:00 AM
He Knows You're Alone (1980) – 2:00 AM
Dead and Buried (1981) – 4:00 AM
April 25, 1992 (Saturday)
The Beast of Hollow Mountain (1956) – 11:20 PM
The Giant Behemoth (1959) – 1:05 AM
The Monster That Challenged the World (1957) – 2:50 AM
The Giant Claw (1957) – 4:40 AM
May 8, 1992 (Friday) (After Midnight)
The Howling (1981) – 1:20 AM
Lucan (1977) – 3:20 AM
May 9, 1992 (Saturday) – Mummy Marathon (After Midnight)
The Curse of the Mummy's Tomb (1964) – 12:30 AM
The Mummy's Shroud (1967) – 2:15 AM
Pharaoh's Curse (1957) – 4:15 AM
Mummy Shorts – 5:40 AM
Video
May 23, 1992 (Saturday)
Treasure Island (1990) – 8:00 PM
Prophecy (1979) – 10:50 PM
The Reptile (1966) – 12:30 AM
The Snake Woman (1961) – 2:30 AM
The Shanghai Cobra (1945) – 4:00 AM
May 29, 1992 (Friday) – The Terrible Two's: Christopher Lee
The Creeping Flesh (1973) – 8:00 PM
The Devil's Bride (1968) – 10:00 PM
The Terror of the Tongs (1961) – 12:00 AM
Rasputin, the Mad Monk (1966) – 2:00 AM
The Pirates of Blood River (1962) – 4:00 AM
Video
May 30, 1992 (Saturday) – The Terrible Two's: Vincent Price
Diary of a Madman (1963) – 8:00 PM
Theatre of Blood (1973) – 10:00 PM
Twice-Told Tales (1963) – 12:15 AM
The Mad Magician (1954) – 2:45 AM
The Tingler (1959) – 4:15 AM
June 5, 1992 (Friday) – Premiere of 100% Weird (After Midnight)
The Manster (1959) – 12:00 AM
Terror Is a Man (1959) – 1:30 AM
Superbeast (1972) – 3:25 AM
Video
June 27, 1992 (Saturday) – Space Marathon
Robinson Crusoe on March (1964) – 8:00 PM
First Men in the Moon (1964) – 10:20 PM
Queen of Outer Space (1958) – 12:35 AM
Wild, Wild Planet (1965) – 2:20 AM
Red Planet Mars (1952) – 4:20 AM
July 10, 1992 (Friday) – 100% Weird: William Castle (After Midnight)
Mr. Sardonicus (1961) – 12:00AM
The Tingler (1959) – 2:00 AM
Homicidal (1961) – 3:45 AM
July 23, 1992 (Thursday) – Our Favorite Movies: Bob Denver
Mysterious Island (1961) – 10:00 PM
The 7th Voyage of Sinbad (1958) – 12:15 AM
When Worlds Collide (1951) – 2:10 AM
The Mysterious Island (1929) – 4:00 AM
Newspaper article
Video
July 24, 1992 (Friday) – 100% Weird: Weird Women (After Midnight)
Prehistoric Women (1967) – 12:00 AM
The Vengeance of She (1968) – 2:00 AM
Island of Lost Women (1959) – 4:15 AM
July 25, 1992 (Saturday) – TNT Salutes the Outer Limits IV
The Outer Limits: The Man with the Power – 8:00 PM
The Outer Limits: The Borderland – 9:10 PM
The Outer Limits: The Premonition – 10:15 PM
The Outer Limits: Wolf 359 – 11:20 PM
The Outer Limits: The Galaxy Being – 12:25 AM
The Outer Limits: The Children of Spider County – 1:30 AM
The Outer Limits: It Crawled Out of the Woodwork – 2:35 AM
The Outer Limits: The Brain of Colonel Barham – 3:40 AM
The Outer Limits: Keeper of the Purple Twilight – 4:45 AM
Video
July 31, 1992 (Friday) – 100% Weird: Horror Westerns (After Midnight)
Billy the Kid vs. Dracula (1966) – 12:00 AM
Jesse James Meets Frankenstein's Daughter (1966) – 2:00 AM
The Beast of Hollow Mountain (1956) – 4:00 AM
August 21, 1992 (Friday) – 100% Weird: Muscle Mania
Circle of Iron (1978) – 11:15 PM
The Minotaur: The Wild Beast of (1961) – 1:15 AM
The 7th Voyage of Sinbad (1958) – 3:15 AM
August 29, 1992 (Saturday)
When Worlds Collide (1951) – 8:00 PM
Crack in the World (1965) – 9:45 PM
The Night the World Exploded (1957) – 11:45 PM
The 27th Day (1957) – 1:10 AM
Five (1951) – 3:45 AM
September 4, 1992 (Friday) – 100% Weird: Creepy Curses (After Midnight)
The Curse of the Mummy's Tomb (1964) – 12:00 AM
Death Curse of Tartu (1966) – 1:45 AM
Curse of the Demon (1957) – 3:40 AM
September 10, 1992 (Thursday) – Our Favorite Movies: Levar Burton
Forbidden Planet (1956) – 10:00 PM
The Invisible Boy (1957) – 12:05 AM
King Kong (1933) – 2:00 AM
Doctor X (1932) – 4:15 AM
Video
September 11, 1992 (Friday) – 100% Weird: Robo Flops (After Midnight)
Gog (1954) – 12:00 AM
Creature with the Atom Brain (1955) – 1:50 AM
The Gamma People (1956) – 3:20 AM
September 18, 1992 (Friday) – 100% Weird: Bigger is Better (After Midnight)
Village of the Giants (1965) – 12:00 AM
The Cyclops (1957) – 1:45 AM
The 30-Foot Bride of Candy Rock (1959) – 3:25 AM
Jack and the Beanstalk (1952) – 5:00 AM
September 25, 1992 (Friday) – 100% Weird: Prehistoric
Dinosaurus! (1960) – 11:15 PM
Trog (1970) – 1:00 AM
Valley of the Dragons (1961) – 3:00 AM
The Neanderthal Man (1953) – 4:40 AM
September 26, 1992 (Saturday) – Fantasy Marathon
Clash of the Titans (1981) – 8:00 PM
The Golden Voyage of Sinbad (1973) – 10:30 PM
The 7th Voyage of Sinbad (1958) – 12:45 AM
The Three Worlds of Gulliver (1960) – 2:45 AM
20 Million Miles to Earth (1957) – 4:45 AM
October 16, 1992 (Friday) – 100% Weird: Rotten to the Core (After Midnight)
Crack in the World (1965) – 12:00 AM
Battle Beneath the Earth (1967) – 2:00 AM
The Night the World Exploded (1957) – 4:00 AM
October 23, 1992 (Friday) – 100% Weird: Violent Femmes
Berserk (1967) – 12:00 AM
Strait-Jacket (1964) – 2:00 AM
The Legend of Lizzie Borden (1975) – 4:00 AM
October 26, 1992 (Monday) – Halloween Week (Day 1)
The Reptile (1966) – 4:00 PM
Video
October 27, 1992 (Tuesday) – Halloween Week (Day 2)
The Vengeance of She (1968) – 4:00 PM
…
The Darkest Secret of Harvest Home (1978) – 8:00 PM
The Legend of Lizzie Borden (1975) – 10:00 PM
Mommie Dearest (1981) – 12:00 AM
…
Before I Hang (1940) – 4:30 AM
October 28, 1992 (Wednesday) – Halloween Week (Day 3)
The Devil's Bride (1968) – 4:00 PM
…
The Darkest Secret of Harvest Home (1978) – 8:00 PM
Prophecy (1979) – 11:00 PM
Die! Die! My Darling! (1965) – 1:00 AM
Let's Scare Jessica to Death (1971) – 3:00 AM
October 29, 1992 (Thursday) – Halloween Week (Day 4)
The Plague of Zombies (1966) – 4:00 PM
October 30, 1992 (Friday) – 100% Weird: "The Night Before Halloween"
The Mummy's Shroud (1967) – 4:00 PM
…
It! (1967) – 12:00 AM
The Devil-Doll (1936) – 2:00 AM
The Mask of Fu Manchu (1932) – 3:45 AM
Mark of the Vampire (1935) – 5:15 AM
October 31, 1992 (Saturday) – Halloween Night
Mad Monster Party? (1967) – 8:00 PM
Phantom of the Opera (1943) – 10:00 PM
The Little Shop of Horrors (1960) – 12:00 AM
The Wasp Woman (1959) – 1:30 AM
I Married a Monster from Outer Space (1958) – 3:00 AM
Dr. Jekyll and Mr. Hyde (1931) – 4:45 AM
Video
November 13, 1992 (Friday) – Dracula Weekend: Part I (After Midnight)
The Fearless Vampire Killers, or Pardon Me, But Your Teeth Are in My Neck (1967) – 1:20 AM
The Return of the Vampire (1944) – 3:35 AM
The Vampire (1957) – 5:05 AM
Video
November 14, 1992 (Saturday) – Dracula Weekend: Part II
Taste the Blood of Dracula (1970) – 8:00 PM
The Satanic Rites of Dracula (1973) – 10:00 PM
Dracula A.D. 1972 (1972) – 12:00 AM
Legend of the Seven Golden Vampires (1974) – 2:00 AM
The Return of Dracula (1958) – 4:00 AM
November 15, 1992 (Sunday) – Dracula Weekend: Part III (Sunday Morning)
Billy the Kid vs. Dracula (1966) – 10:00 AM
November 20, 1992 (Friday) – 100% Weird: Bunnies and Broccoli
Night of the Lepus (1972) – 1:20 AM
The Day of the Triffids (1962) – 3:20 AM
November 26, 1992 (Thursday) – Thanksgiving Marathon
Forbidden Planet (1956) – 8:00 PM
First Men in the Moon (1964) – 10:15 PM
Prehistoric Women (1967) – 12:30 AM
The Vengeance of She (1968) – 2:30 AM
From Hell It Came (1957) – 4:30 AM
November 28, 1992 (Saturday) – Out of this World
Mothra (1961) – 8:00 PM
The Day of the Triffids (1962) – 10:00 PM
The Thing (1951) – 12:00 AM
The Green Slime (1969) – 1:45 AM
The Creeping Unknown (1955) – 3:45 AM
Video
December 4, 1992 (Friday) – 100% Weird: Challenge of Space Exploration
Message from Space (1978) – 10:50 PM
Wild, Wild Planet (1965) – 1:05 AM
They Came from Beyond Space (1967) – 3:05 AM
December 11, 1992 (Friday) – 100% Weird: Space Battles
Santa Claus Conquers the Martians (1964) – 10:50 PM
Battle in Outer Space (1960) – 12:30 AM
War of the Planet (1965) – 2:30 AM
12 to the Moon (1960) – 4:30 AM
December 26, 1992 (Saturday) – Frightening Females
Prehistoric Women (1967) – 8:00 PM
The Reptile (1966) – 10:00 PM
The Vengeance of She (1968) – 12:00 AM
The Gorgon (1964) – 2:15 AM
The Devil's Bride (1968) – 4:00 AM
Video (brief, at 52:46)
January 1, 1993 (Friday) – 100% Weird: Weirdest Documentaries Ever Made
Encounter with the Unknown (1973) – 8:00 PM
Mysteries from Beyond Earth (1975) – 10:00 PM
Overlords of the U.F.O. (1974) – 12:00 AM
Beyond Belief (1976) – 2:00 AM
In Search of Noah's Ark (1976) – 4:00 AM
January 8, 1993 (Friday) – 100% Weird: The Fabulous Fifties
Forbidden Planet (1956) – 10:50 PM
Queen of Outer Space (1958) – 1:00 AM
The Hypnotic Eye (1960) – 2:45 AM
The Giant Claw (1957) – 4:30 AM
January 15, 1993 (Friday) – 100% Weird: Under the Sea (After Midnight)
Around the World Under the Sea (1966) – 12:50 AM
It Came from Beneath the Sea (1955) – 3:15 AM
January 29, 1993 (Friday) – 100% Weird: Mummy Dearest
The Mummy (1959) – 10:50 PM
The Curse of the Mummy's Tomb (1964) – 12:45 AM
The Mummy's Shroud (1967) – 2:30 AM
Pharaoh's Curse (1957) – 4:30 AM
January 30, 1993 (Saturday) – Mutant Mania
The Manitou (1978) – 11:30 PM
Slaughter (1976) – 1:45 AM
The Beast Within (1982) – 3:45 AM
Video
February 5, 1993 (Friday) – 100% Weird: Dino-mite Tales
The Valley of Gwangi (1969) – 10:50 PM
Dinosaurus! (1960) – 12:50 AM
The Lost Continent (1968) – 2:45 AM
February 19, 1993 (Friday) – 100% Weird: The Titans
Clash of the Titans (1981) – 11:00 PM
Duel of the Titans (1961) – 1:30 AM
Atlas (1960) – 3:25 AM
February 26, 1993 (Friday) – 100% Weird: The Faces (After Midnight)
7 Faces of Dr. Lao (1964) – 12:50 AM
The Face of Fu Manchu (1965) – 2:50 AM
Face of Fire (1959) – 4:50 AM
February 27, 1993 (Saturday) – TNT Salutes the Outer Limits V
The Outer Limits: Moonstone – 8:00 PM
The Outer Limits: The Special One – 9:10 PM
The Outer Limits: The Human Factor – 10:15 PM
The Outer Limits: The Duplicate Man – 11:20 PM
The Outer Limits: The Forms of Things Unknown – 12:25 AM
The Outer Limits: The Invisibles – 1:30 AM
The Outer Limits: O.B.I.T. – 2:35 AM
The Outer Limits: The Guests – 3:40 AM
The Outer Limits: Behold, Eck! – 4:45 AM
Video
March 11, 1993 (Thursday)
Clash of the Titans (1981) – 8:00 PM
The Time Machine (1960) – 10:30 PM
Queen of Outer Space (1958) – 12:45 AM
Earth II (1971) – 2:30 AM
The Indestructible Man (1956) – 4:30 AM
March 12, 1993 (Friday) – 100% Weird
Mothra (1961) – 8:00 PM
King Kong Lives (1986) – 10:00 PM
King Kong (1933) – 12:15 AM
The Son of Kong (1933) – 2:30 AM
Mighty Joe Young (1949) – 4:00 AM
March 13, 1993 (Saturday)
Circle of Iron (1979) – 8:00 PM
Escape from New York (1981) – 10:00 PM
Burndown (1990) – 12:05 AM
Endangered Species (1982) – 2:05 AM
The H-Man (1958) – 4:15 AM
April 9, 1993 (Friday) – 100% Weird: Swords n' Sandals
Hercules, Samson, and Ulysses (1965) – 11:30 PM
Amazons of Rome (1963) – 1:25 AM
My Son, the Hero (1963) – 3:25 AM
April 23, 1993 (Friday) – 100% Weird: William Castle II (After Midnight)
13 Ghosts (1960) – 12:00 AM
The Tingler (1959) – 1:45 AM
Mr. Sardonicus (1961) – 3:30 AM
April 24, 1993 (Saturday) – Attack of the Sea Monsters
Sea Wolf (1993) – 8:00 PM
Captain Sinbad (1963) – 10:00 PM
The Lost Continent (1968) – 11:55 PM
It Came from Beneath the Sea (1955) – 1:50 AM
The Giant Behemoth (1959) – 3:35 AM
Hercules and the Princess of Troy (1965) – 5:05 AM
Video
May 14, 1993 (Saturday) (After Midnight)
Escape from New York (1981) – 1:00 AM
The Indestructible Man (1956) – 3:00 AM
May 21, 1993 (Saturday)
The Beastmaster (1982) – 11:00 PM
Mothra (1962) – 1:30 AM
May 27, 1993 (Thursday)
Theater of Blood (1973) – 10:00 PM
Twice-Told Tales (1963) – 12:15 AM
The Creeping Flesh (1973) – 2:45 AM
June 5, 1993 (Saturday) – Very Special Special Effects (Penn & Teller)
The Golden Voyage of Sinbad (1973) – 8:00 PM
Sinbad and the Eye of the Tiger (1977) – 10:15 PM
Mysterious Island (1961) – 12:45 AM
Clash of the Titans (1981) – 3:15 AM
TV Guide ad
Newspaper article
Video
June 12, 1993 (Saturday) – The Best of the Outer Limits (Penn & Teller)
The Outer Limits: The Zanti Misfits – 8:00 PM
The Outer Limits: Cold Hands, Warm Heart – 9:10 PM
The Outer Limits: The Man Who Was Never Born – 10:15 PM
The Outer Limits: The Architects of Fear – 11:20 PM
The Outer Limits: The Sixth Finger – 12:25 AM
The Outer Limits: The Galaxy Being – 1:30 AM
The Outer Limits: Demon with a Glass Hand – 2:35 AM
The Outer Limits: I, Robot – 3:40 AM
The Outer Limits: Nightmare – 4:45 AM
TV Guide ad
Video
June 13, 1993 (Sunday) – Premiere of TNT's Frankenstein
Frankenstein (1993) – 8:00 PM
Frankenstein Monster Salute (1993) – 10:30 PM
Frankenstein (1993) – 11:00 PM
Dr. Strangelove or: How I Learned to Stop Worrying and Love the Bomb (1964) – 1:30 AM
Dr. Jekyll and Mr. Hyde (1941) – 3:30 AM
TV Guide ad
Newspaper article
Video
June 14, 1993 (Monday) – Shriek Week (Day 1)
The Day of the Triffids (1963) – 4:00 PM
Video (at 17:33)
June 15, 1993 (Tuesday) – Shriek Week (Day 2)
Trog (1970) – 4:00 PM
June 16, 1993 (Wednesday) – Shriek Week (Day 3)
The Mummy (1959) – 4:00 PM
June 17, 1993 (Thursday) – Shriek Week (Day 4)
Superbeast (1972) – 4:00 PM
…
The Time Machine (1960) – 8:00 PM
Creatures the World Forgot (1971) – 10:15 PM
World Without End (1956) – 12:15 AM
Stranded (1987) – 2:00 AM
The Flight That Disappeared (1961) – 4:00 AM
June 18, 1993 (Friday) – Shriek Week (Day 5)
The Phantom of the Opera (1943) – 4:00 PM
…
Frankenstein (1993) – 10:00 PM
The Curse of Frankenstein (1957) – 12:30 AM
Frankenstein Created Woman (1967) – 2:30 AM
Frankenstein Must Be Destroyed (1969) – 4:30 AM
June 19, 1993 (Saturday) – The Best of the Worst (Penn & Teller)
Night of the Lepus (1972) – 8:00 PM
Queen of Outer Space (1958) – 10:00 PM
Attack of the 50 Foot Woman (1958) – 11:45 PM
Plan 9 from Outer Space (1959) – 1:15 AM
The Manster (1959) – 2:50 AM
Billy the Kid vs. Dracula (1966) – 4:20 AM
TV Guide ad
Video
June 26, 1993 (Saturday) – Monsterama (Penn & Teller)
Frankenstein (1993) – 8:00 PM
The Howling (1981) – 10:30 PM
Them! (1954) – 12:30 AM
The Thing (1951) – 2:30 AM
King Kong (1933) – 4:00 AM
TV Guide ad
Video
July 29, 1993 (Thursday) – Our Favorite Movies: Jason Alexander
Jason and the Argonauts (1963) – 8:00 PM
The Valley of Gwangi (1969) – 10:25 PM
Earth vs. the Flying Saucers (1956) – 12:30 AM
20 Million Miles to Earth (1957) – 2:15 AM
Mighty Joe Young (1949) – 4:00 AM
Video
July 31, 1993 (Saturday) – Clash of the Monsters
Clash of the Titans (1981) – 8:00 PM
King Kong Lives (1986) – 10:30 PM
Mothra (1962) – 1:00 AM
The Giant Claw (1957) – 2:45 AM
The Cyclops (1957) – 4:35 AM
Video
August 28, 1993 (Saturday) – Post Apocalyptic
Soylent Green (1973) – 8:00 PM
Ravagers (1979) – 10:05 PM
The 27th Day (1957) – 12:00 AM
The Night the World Exploded (1957) – 1:35 AM
Five (1951) – 3:00 AM
Logan's Run Episode – 5:00 AM
September 24, 1993 (Friday) (After Midnight)
4D Man (1959) – 12:00 AM
The H-Man (1958) – 1:55 AM
The Most Dangerous Man Alive (1961) – 3:40 AM
Indestructible Man (1956) – 5:25 AM
September 25, 1993 (Saturday)
Forbidden Planet (1956) – 8:00 PM
Destination Moon (1950) – 10:05 PM
First Men in the Moon (1964) – 12:05 PM
It! The Terror from Beyond Space (1958) – 2:20 AM
The Man from Planet X (1951) – 3:50 AM
Queen of Outer Space (1958) – 5:20 AM
October 1, 1993 (Friday)
It's a Mad Mad Mad Mad World (1963) – 8:00 PM
The Mad Room (1969) – 12:00 AM
The Mad Magician (1954) – 2:00 AM
Mad Love (1935) – 3:20 AM
Mad Monster Party? (1967) – 4:30 AM
October 15, 1993 (Friday)
The Poseidon Adventure (1972) – 8:00 PM
The Last Voyage (1960) – 10:30 PM
Marooned (1969) – 12:30 AM
2001: A Space Odyssey (1968) – 3:15 AM
October 22, 1993 (Friday) (After Midnight)
Dinosaurus! (1960) – 1:00 AM
Creature the World Forgot (1971) – 2:45 AM
October 25, 1993 (Monday) – Halloween Week (Day 1)
The Giant Behemoth (1959) – 12:00 PM
The Little Shop of Horrors (1961) – 1:30 PM
October 26, 1993 (Tuesday) – Halloween Week (Day 2)
The Giant Claw (1957) – 12:00 PM
King Kong Lives (1986) – 1:45 PM
October 27, 1993 (Wednesday) – Halloween Week (Day 3)
Mr. Sardonicus (1961) – 12:00 PM
Mothra (1961) – 2:00 PM
October 28, 1993 (Thursday) – Halloween Week (Day 4)
The Man with Nine Lives (1940) – 12:00 PM
The Boogie Man Will Get You (1942) – 1:35 PM
October 29, 1993 (Friday) – Halloween Week (Day 5)
The Creeping Flesh (1973) – 12:00 PM
The Gorgon (1964) – 2:00 PM
October 30, 1993 (Saturday) – Pre-Halloween Fright Fest
Prophecy (1979) – 8:00 PM
Nightwing (1979) – 10:05 PM
Maximum Overdrive (1986) – 12:10 AM
Village of the Damned (1960) – 2:10 AM
Children of the Damned (1964) – 3:55 AM
Video 1
Video 2

October 31, 1993 (Sunday) (After Midnight)
Carrie (1976) – 12:00 AM
Survive! (1976) – 2:00 AM
November 26, 1993 (Friday) (After Midnight)
7 Faces of Dr. Lao (1964) – 12:30 AM
The 5,000 Fingers of Dr. T (1953) – 2:35 AM
Doctor X (1932) – 4:30 AM
November 27, 1993 (Saturday)
The Golden Voyage of Sinbad (1973) – 12:00 AM
Sinbad and the Eye of the Tiger (1977) – 2:15 AM
December 3, 1993 (Friday) (After Midnight)
The Sorcerers (1967) – 1:20 AM
Frankenstein (1931) – 3:15 AM
Before I Hang (1940) – 5:00 AM
December 10, 1993 (Friday)
The Tingler (1959) – 10:50 PM
Mr. Sardonicus (1961) – 12:35 AM
Macabre (1958) – 2:30 AM
13 Ghosts (1960) – 4:00 AM
December 17, 1993 (Friday) (After Midnight)
Attack of the 50 Foot Woman (1958) – 1:20 AM
Zombies of Mora Tau (1957) – 2:45 AM
The Disembodied (1957) – 4:15 AM
December 24, 1993 (Friday) (After Midnight)
Santa Claus Conquers the Martians (1964) – 12:30 AM
December 25, 1993 (Saturday) – A Christmas Nightmare
The Giant Claw (1957) – 8:00 PM
The Cyclops (1957) – 9:30 PM
The Wasp Woman (1959) – 11:00 PM
Creature with the Atom Brain (1955) – 12:30 AM
From Hell It Came (1957) – 2:00 AM
Valley of the Dragons (1961) – 3:30 AM
The Werewolf (1956) – 5:15 AM
See my blog.
Video
January 29, 1994 (Saturday) – Godzilla Marathon
Godzilla, King of the Monsters (1956) – 9:30 PM
Godzilla vs. Mothra (1964) – 11:15 PM
Godzilla vs. Monster Zero (1966) – 1:10 AM
Godzilla's Revenge (1969) – 2:55 AM
Terror of Mechagodzilla (1975) – 4:30 AM
February 4, 1994 (Friday)
Logan's Run (1976) – 10:50 PM
Atlantis, the Lost Continent (1961) – 1:20 AM
Duel of the Titans (1961) – 3:20 AM
February 18, 1994 (Friday)
Gold for the Caesars (1963) – 10:50 PM
The Slave (1962) – 12:45 AM
The Colossus of Rhodes (1961) – 3:00 AM
February 20, 1994 (Sunday)
The Beastmaster (1982) – 8:00 PM
Beastmaster 2: Through the Portal of Time (1991) – 10:30 PM
Tarzan, the Ape Man (1981) – 12:45 AM
First Men in the Moon (1964) – 2:45 AM
February 21, 1994 (Monday) – Godzilla-Rama
Adventure Quest Godzilla-Thon (Compilation of cartoons from the series "Godzilla") – 5:00 AM
Godzilla, King of Monsters (1956) – 10:00 AM
Godzilla vs. Mothra (1964) – 11:45 AM
Godzilla vs. Monster Zero (1966) – 1:45 PM
Godzilla's Revenge (1969) – 3:45 PM
Terror of Mechagodzilla (1975) – 5:15 PM
Mysterious Island (1961) – 7:00 PM
The Golden Voyage of Sinbad (1973) – 9:15 PM
Sinbad and the Eye of the Tiger (1977) – 11:30 PM
The Time Machine (1960) – 2:00 AM
Earth vs. the Flying Saucers (1956) – 4:15 AM
Video
February 26, 1994 (Saturday) – Small Titles, Big Screams (They're Here)
Them! (1954) – 8:00 PM
The Blob (1958) – 10:00 PM
The Thing (1951) – 12:00 AM
Trog (1970) – 1:45 AM
Gog (1954) – 3:45 AM
Video
March 11, 1994 (Friday) – Harryhausen Havoc
Mysterious Island (1961) – 8:00 PM
Jason and the Argonauts (1963) – 10:15 PM
Sinbad and the Eye of the Tiger (1977) – 12:30 AM
The Valley of the Gwangi (1969) – 2:40 AM
It Came from Beneath the Sea (1955) – 4:40 AM
Video
March 26, 1994 (Saturday) – Oscar Winning Special Effects
Logan's Run (1976) – 8:00 PM
The Time Machine (1960) – 10:30 PM
2001: A Space Odyssey (1968) – 12:45 AM
Marooned (1969) – 3:45 AM
Video
April 1, 1994 (Friday) (After Midnight)
Frankenstein (1993) – 12:00 AM
Frankenstein Conquers the World (1965) – 2:30 AM
Frankenstein Must be Destroyed (1969) – 4:30 AM
April 8, 1994 (Friday)
The Beastmaster (1982) – 8:00 PM
Beastmaster 2: Through the Portal of Time (1991) – 10:30 PM
Island of the Burning Damned (1967) – 12:45 AM
Battle of the Worlds (1961) – 2:45 AM
Invisible Invaders (1959) – 4:40 AM
April 23, 1994 (Saturday) – Back to B.C.
She (1965) – 8:00 PM
Creatures the World Forgot (1971) – 10:15 PM
Dinosaurus! (1960) – 12:10 AM
The Lost Continent (1968) – 2:00 AM
Atlantis, The Lost Continent (1961) – 4:00 AM
Video
May 13, 1994 (Friday) (After Midnight)
The Beast of Babylon Against the Son of Hercules (1963) – 1:30 AM
Terror of Rome Against the Son of Hercules (1964) – 3:30 AM
May 14, 1994 (Saturday)
Treasure Island (1990) – 9:00 PM
A Fire in the Sky (1978) – 12:00 AM
20 Million Miles to Earth (1957) – 3:15 AM
May 27, 1994 (Friday) (After Midnight)
Theater of Blood (1973) – 1:00 AM
The House on Haunted Hill (1959) – 3:15 AM
May 28, 1994 (Saturday) – Frankenstein Marathon
Frankenstein (1993) – 8:00 PM
Frankenstein Conquers the World (1965) – 10:30 PM
The Curse of Frankenstein (1957) – 12:20 AM
The Revenge of Frankenstein (1958) – 2:10 AM
Jesse James Meets Frankenstein's Daughter (1966) – 4:05 AM
June 4, 1994 (Saturday) – End of Solar System Sale
Godzilla vs. Mothra (1964) – 8:00 PM
Godzilla vs Monster Zero (1966) – 10:00 PM
The Outer Limits: The Invisible Enemy – 12:00 AM
The Outer Limits: Tourist Attraction – 1:05 AM
The Outer Limits: Soldier – 2:10 AM
The Outer Limits: The Mutant – 3:15 AM
The Outer Limits: The Bellero Shield – 4:20 AM
The Outer Limits: The Probe – 5:25 AM
Video
June 11, 1994 (Saturday) – Possession Marathon
Poltergeist III (1988) – 8:00 PM
Audrey Rose (1977) – 10:00 PM
The House Where Evil Dwells (1982) – 12:30 AM
This House Possessed (1981) – 2:30 AM
Cat People (1942) – 4:30 AM
June 18, 1994 (Saturday) – Wing Thing
Nightwing (1979) – 8:00 PM
Shadow of the Hawk (1976) – 10:10 PM
The Vulture (1967) – 12:10 AM
Rodan (1957) – 2:10 AM
Brewster McCloud (1970) – 3:40 AM
Video
June 24, 1994 (Friday)
Escape from New York (1981) – 10:00 PM
Rollerball (1975) – 12:00 AM
Logan's Run (1976) – 2:45 AM
June 25, 1994 (Saturday) – Fantasy Marathon
Creatures the World Forgot (1971) – 8:00 PM
Mysterious Island (1961) – 10:05 PM
Jason and the Argonauts (1963) – 12:15 AM
The Valley of Gwangi (1969) – 2:30 AM
Dinosaurus! (1960) – 4:30 AM
July 28, 1994 (Thursday) – Our Favorite Movies: Tim Burton
House of Wax (1953) – 8:00 PM*
Mysterious Island (1962) – 11:00 PM
The Time Machine (1960) – 1:10 AM
7 Faces of Dr. Lao (1964) – 3:25 AM
July 29, 1994 (Friday)
Clash of the Titans (1981) – 8:00 PM
Atlantis, the Lost Continent (1961) – 10:30 PM
Night of the Lepus (1972) – 12:30 AM
Attack of the 50 Foot Woman (1958) – 2:30 AM
The House on Haunted Hill (1958) – 4:00 AM
July 30, 1994 (Saturday) – MOONsterVision
First Men in the Moon (1964) – 8:00 PM
From the Earth to the Moon (1958) – 10:15 PM
Destination Moon (1950) – 12:30 AM
The Outer Limits: Moonstone – 2:30 AM
Earth vs. the Flying Saucers (1956) – 3:30 AM
Mad Monster Party? (1967) – 5:15 AM
Video
August 12, 1994 (Friday)
War of the Gargantuas (1966) – 11:00 PM
Frankenstein Conquers the World (1965) – 1:00 AM
Rodan (1957) – 3:00 AM
The Manster (1959) – 4:30 AM
August 20, 1994 (Saturday) – Sword and Sorcery
Beastmaster 2: Through the Portal of Time (1991) – 8:00 PM
Clash of the Titans (1981) – 10:15 PM
Caveman (1981) – 12:45 AM
Hercules, Samson and Ulysses (1965) – 2:45 AM
Tarzan, the Ape Man (1981) – 4:40 AM
August 26, 1994 (Friday)
The Beast Within (1982) – 11:15 PM
Daughters of Satan (1972) – 1:15 AM
Diary of a Madman (1963) – 3:15 AM
August 27, 1994 (Saturday) – Famous Last Words
The Thing (1951) – 8:00 PM
The Monster that Challenged the World (1957) – 9:45 PM
The Blob (1958) – 11:30 PM
It Came from Beneath the Sea (1955) – 1:20 AM
20 Million Miles to Earth (1957) – 3:05 AM
It! The Terror from Beyond Space (1958) – 4:55 AM
Video
September 3, 1994 (Saturday)
Logan's Run (1976) – 8:00 PM
Logan's Run: Pilot – 10:30 PM
Logan's Run: Half Life – 12:00 AM
Logan's Run: Turnabout – 1:00 AM
Logan's Run: The Judas Goat – 2:00 AM
Logan's Run: Night Visitors – 3:00 AM
Logan's Run: Capture – 4:00 AM
Logan's Run: The Collectors – 5:00 AM
September 8, 1994 (Thursday) – Our Favorite Movies: Sinbad
Sinbad and the Eye of the Tiger (1977) – 9:00 PM*
Ice Pirates (1984) – 11:35 AM
A Fire in the Sky (1978) – 1:35 AM
Video
September 17, 1994 (Saturday)
Mysterious Island (1961) – 8:00 PM
2010: The Year We Make Contact (1984) – 10:15 PM
First Men in the Moon (1964) – 12:45 AM
The Three Stooges in Orbit (1962) – 3:00 AM
October 1, 1994 (Saturday)
Endangered Species (1982) – 1:30 PM
2010: The Year We Make Contact (1984) – 3:30 PM
The U.F.O. Incident (1975) – 6:00 PM
The U.F.O. Cover Up? Live from Area 51: A TNT Larry King Special (1994) – 8:00 PM
The U.F.O. Incident (1975) – 10:00 PM
The U.F.O. Cover Up? Live from Area 51: A TNT Larry King Special (1994) – 12:00 AM
The U.F.O. Cover Up? Live from Area 51: A TNT Larry King Special (1994) – 2:00 AM
U.F.O. (1956) – 4:00 AM
Video
October 7, 1994 (Friday) (After Midnight)
Invaders from Mars (1953) – 12:00 AM
The 5,000 Fingers of Dr. T (1953) – 2:00 AM
The Invisible Boy (1957) – 4:00 AM
October 14, 1994 (Friday) (After Midnight)
The Black Sheep (1956) – 12:15 AM
Mark of the Vampire (1935) – 2:00 AM
The Body Snatcher (1945) – 3:15 AM
The Mysterious Mr. Wong (1934) – 5:00 AM
October 21, 1994 (Friday) (After Midnight)
Creatures the World Forgot (1971) – 12:30 AM
Dinosaurus! (1960) – 2:30 AM
The Neanderthal Man (1953) – 4:15 AM
October 24, 1994 (Monday) – Halloween Week (Day 1)
Dracula, Prince of Darkness (1966) – 2:00 PM
October 25, 1994 (Tuesday) – Halloween Week (Day 2)
The Revenge of Frankenstein (1958) – 2:00 PM
October 26, 1994 (Wednesday) – Halloween Week (Day 3)
Frankenstein Must Be Destroyed! (1969) – 2:00 PM
October 27, 1994 (Thursday) – Halloween Week (Day 4)
The Mummy (1959) – 2:00 PM
October 28, 1994 (Friday) – Halloween week (Day 5)
The Mad Room (1961) – 2:00 PM
…
Prophecy (1979) – 1:30 AM
Nightwing (1979) – 3:30 AM
October 29, 1994 (Saturday) – Haunted Hallo-Weekend (Day 1)
House of Wax (1953) – 8:30 PM
Audrey Rose (1977) – 10:30 PM
Child's Play (1988) – 1:00 AM
Motel Hell (1980) – 2:50 AM
Video
October 30, 1994 (Sunday) – Haunted Hallo-Weekend (Day 2)
Daughters of Satan (1972) – 1:30 PM
The Brotherhood of Satan (1971) – 3:30 PM
Night of the Lepus (1972) – 5:30 PM
…
Carrie (1976) – 12:00 AM
Killer Party (1986) – 2:00 AM
October 31, 1994 (Monday) – Haunted Hallo-Weekend (Day 3)
The Haunting (1963) – 8:30 PM
Burnt Offerings (1976) – 11:00 PM
The House on Haunted Hill (1958) – 1:30 AM
CHiPs: Trick or Trick – 3:15 AM
Phantom of the Rue Morgue (1954) – 4:15 AM
November 11, 1994 (Friday)
Neon City (1991) – 11:00 PM
Logan's Run (1976) – 1:05 AM
The Ice Pirates (1984) – 3:25 AM
November 18, 1994 (Friday)
Them! (1954) – 11:00 PM
Slaughter (1976) – 1:00 AM
Nightwing (1979) – 2:45 AM
November 19, 1994 (Saturday) – Pre-Hysterical Primitives
When Dinosaurs Ruled the Earth (1970) – 11:00 PM
Creatures the World Forgot (1971) – 1:00 AM
Prehistoric Women (1967) – 3:00 AM
Video
November 26, 1994 (Saturday) – Godzilla Bash '94
Godzilla vs. Mothra (1964) – 8:00 PM
Godzilla vs. Monster Zero (1966) – 9:55 PM
Godzilla's Revenge (1969) – 12:00 AM
Terror of Mechagodzilla (1975) – 1:30 AM
Godzilla (1956) – 3:15 AM
Video
December 16, 1994 (Friday) (After Midnight)
Mysteries from Beyond Earth (1975) – 1:30 AM
Encounter with the Unknown (1973) – 3:30 AM
Overlords of the U.F.O. (1974) – 5:30 AM
December 24, 1994 (Saturday)
Red Sonja (1985) – 10:00 PM
Atlantis, the Lost Continent (1961) – 12:00 AM
Creatures the World Forgot (1971) – 2:00 AM
The Minotaur: The Wild Beast of Crete (1961) – 4:00 AM
Video (at 1:30)
December 30, 1994 (Friday)
Forbidden Planet (1956) – 10:30 PM
Thunderbirds Are Go! (1966) – 12:45 AM
Thunderbirds 6 (1968) – 2:45 AM
January 12, 1995 (Thursday)
Clash of the Titans (1981) – 10:30 PM
Crack in the World (1965) – 1:00 AM
The War of the Planets (1966) – 3:00 AM
January 21, 1995 (Saturday)
The Fog (1980) – 10:00 PM
Escape from New York (1981) – 12:00 AM
Werewolves on Wheels (1971) – 2:00 AM
February 4, 1995 (Saturday)
Neon City (1991) – 10:00 PM
Rollerball (1975) – 12:00 AM
Sleeper (1973) – 2:00 AM
World Without End (1956) – 4:00 AM
February 17, 1995 (Friday)
Beastmaster 2 (1991) – 11:00 PM
She (1965) – 1:15 AM
My Son, the Hero (1962) – 3:15 AM
February 23, 1995 (Thursday)
2010: The Year We Make Contact (1984) – 8:00 PM
Brainstorm (1983) – 10:35 PM
February 24, 1995 (Friday) (After Midnight)
The Brother from Space (1988) – 1:00 AM
Queen of Outer Space (1958) – 3:00 AM
It! The Terror from Beyond Space (1958) – 4:45 AM
February 25, 1995 (Saturday)
Blue Tornado (1991) – 10:00 PM
Godzilla vs Mothra (1964) – 12:00 AM
Rodan (1957) – 2:00 AM
The Vulture (1967) – 3:30 AM
March 18, 1995 (Saturday)
The Thing (1951) – 2:20 AM
4-D Man (1959) – 4:05 AM
March 24, 1995 (Friday) (After Midnight)
The Blob (1958) – 12:00 AM
Monstroid (1980) – 1:50 AM
Bigfoot – 3:45 AM
The Snow Devils (1965) – 4:05 AM
March 25, 1995 (Saturday)
Secrets of the Bermuda Triangle (1978) – 10:00 PM
Overlords of the U.F.O (1974) – 12:00 AM
Mysteries from Beyond Earth (1975) – 2:00 AM
Beyond Belief (1976) – 4:00 AM
April 1, 1995 (Saturday)
Godzilla vs. Mothra (1964) – 3:00 PM
Video
April 8, 1995 (Saturday)
Godzilla vs. Monster Zero (1966) – 3:00 PM
…
Eyes of a Stranger (1981) – 12:00 AM
Trog (1970) – 1:45 AM
Bigfoot – 3:45 AM
Slaughter (1976) – 4:00 AM
April 15, 1995 (Saturday)
Godzilla's Revenge (1969) – 3:00 PM
…
Jaws (1975) – 10:00 PM
Jason and the Argonauts (1963) – 12:45 AM
Clash of the Titans (1981) – 3:00 AM
April 21, 1995 (Friday) (After Midnight)
The Legend of Boggy Creek (1972) – 1:00 AM
The Beast Within (1982) – 3:00 AM
The Beast of Hollow Mountain (1956) – 5:00 AM
April 22, 1995 (Saturday) – Godzilla
Terror of Mechagodzilla (1975) – 3:00 PM
April 29, 1995 (Saturday) – Godzilla
Godzilla (1956) – 3:00 PM
May 5, 1995 (Friday) (After Midnight)
Clash of the Titans (1981) – 1:30 AM
Atlantis, the Lost Continent (1961) – 4:00 AM
May 12, 1995 (Friday) (After Midnight)
Gog (1954) – 1:30 AM
Nightbreaker (1989) – 3:20 AM
Endangered Species (1982) – 5:20 AM
May 20, 1995 (Saturday) (After Midnight)
Blue Tornado (1991) – 12:00 AM
Neon City (1992) – 2:00 AM
Brother from Space (1988) – 4:00 AM
May 26, 1995 (Friday) (After Midnight)
The Thing (1951) – 1:00 AM
Them! (1954) – 2:45 AM
June 9, 1995 (Friday)
Eyes of Laura Mars (1978) – 8:00 PM
Eyes of a Stranger (1981) – 10:05 PM
The Night of the Grizzly (1966) – 11:50 PM
Night of the Lepus (1972) – 2:15 AM
Nightmare Honeymoon (1974) – 4:00 AM
June 10, 1995 (Saturday)
Cat's Eye (1985) – 10:00 PM
The Long, Dark Night (1977) – 12:00 AM
Monstroid (1980) – 2:00 AM
Twilight of the Cockroaches (1987) – 4:00 AM
June 22, 1995 (Thursday)
2010: The Year We Make Contact (1984) – 8:00 PM
Logan's Run (1976) – 10:35 PM
The Blob (1958) – 1:05 AM
4-D Man (1959) – 3:00 AM
June 23, 1995 (Friday)
Frankenstein (1993) – 8:00 PM
The Pit and the Pendulum (1991) – 10:30 PM
House of Wax (1953) – 12:25 AM
The Pit and the Pendulum (1991) – 2:20 AM
I Bury the Living (1958) – 4:15 AM
June 25, 1995 (Sunday)
The Outer Limits: I, Robot – 6:00 PM
The Outer Limits: Cold Hands, Warm Heart – 7:05 PM
Stark Trek: The Motion Picture (1979) – 8:15 PM
The Outer Limits: Demon with a Glass Hand – 11:30 PM
The Outer Limits: The Chameleon – 12:40 AM
The Outer Limits: The Hundred Days of the Dragon – 1:50 AM
The Outer Limits: The Inheritors Part I – 3:00 AM
The Outer Limits: The Inheritors Part II– 4:15 AM
June 29, 1995 (Thursday) (After Midnight)
The Thing (1951) – 12:30 AM
The Snow Devils (1965) – 2:15 AM
THX 1138 (1971) – 4:10 AM
July 1, 1995 (Saturday)
The Outer Limits: The Man with the Power – 8:00 PM
The Outer Limits: The Man who was Never Born – 9:05 PM
Solar Crisis (1990) – 10:10 PM
Logan's Run (1976) – 12:15 AM
The Ice Pirates (1984) – 2:45 AM
The Four Skulls of Jonathan Drake (1959) – 4:45 AM
July 6, 1995 (Thursday) – Our Favorite Movies: Ernie Hudson
Leviathan (1989) – 9:00 PM
The Fog (1980) – 11:10 PM
July 21, 1995 (Friday) (After Midnight)
Around the World Under the Sea (1966) – 12:15 AM
The Monster That Challenged the World (1957) – 2:45 AM
Godzilla (1956) – 4:30 AM
July 28, 1995 (Friday)
The Long, Dark Night (1977) – 8:00 PM
Night of the Lepus (1972) – 10:05 PM
The Legend of Boggy Creek (1972) – 12:00 AM
Slaughter (1976) – 2:00 AM
Beast from Beyond (1980) – 3:45 AM
August 4, 1995 (Thursday)
House of Wax (1953) – 11:55 PM
The House on Haunted Hill (1958) – 1:40 AM
Tower of London (1962) – 3:15 AM
August 18, 1995 (Friday) (After Midnight)
Daughters of Satan (1972) – 12:00 AM
Eyes of a Strangers (1981) – 1:55 AM
The House Where Evil Dwells (1982) – 3:40 AM
August 19, 1995 (Saturday)
Time Trackers (1989) – 8:00 PM
The Pit & the Pendulum (1991) – 10:00 PM
The Long, Dark Night (1977) – 12:00 AM
Lone Wolf (1988) – 2:00 AM
Werewolves on Wheels (1971) – 4:00 AM
August 24, 1995 (Thursday) – Our Favorite Movies: William Shatner
Star Trek: The Motion Picture (1979) – 9:00 PM
Forbidden Planet (1956) – 12:15 AM
THX 1138 (1971) – 2:30 AM
Logan's Run: Pilot – 4:30 AM
Video
August 25, 1995 (Friday)
2010: The Year We Make Contact (1984) – 8:00 PM
Message from Space (1978) – 10:30 PM
Overlords of the UFO (1974) – 12:45 AM
UFO (1956) – 2:45 AM
Man from Planet X (1951) – 4:45 AM
September 1, 1995 (Friday)
Logan's Run (1976) – 8:00 PM
Rollerball (1975) – 10:40 PM
September 22, 1995 (Friday) – 100% Weird
Close Encounters of the Third Kind (1977) – 8:00 PM
The Thing (1951) – 11:00 PM
Them! (1954) – 1:00 AM
The Blob (1958) – 3:00 AM
Gog (1954) – 4:45 AM
September 23, 1995 (Saturday)
The Beast Within (1982) – 10:00 PM
Slaughter (1976) – 12:00 AM
The Lost Continent (1968) – 1:45 AM
Time Trackers (1989) – 3:45 AM
October 13, 1995 (Friday) (After Midnight)
Friday the 13th: The Final Chapter (1984) – 12:00 AM
Secrets of the Bermuda Triangle (1977) – 2:00 AM
Mysterious from Beyond Earth (1975) – 4:00 AM
October 14, 1995 (Saturday) (After Midnight)
Red Sonja (1985) – 1:00 AM
Captain Nemo and the Underwater City (1970) – 3:00 AM
October 20, 1995 (Friday) (After Midnight)
When Dinosaurs Rule the Earth (1970) – 3:00 AM
Prehistoric Women (1967) – 5:00 AM
October 28, 1995 (Saturday)
Halloween on Ice (1995) – 8:00 PM
Halloween on Ice (1995) – 9:30 PM
Carrie (1976) – 11:00 PM
Cat's Eye (1985) – 1:00 AM
Night of the Lepus (1972) – 3:00 AM
October 30, 1995 (Monday)
Halloween III: Season of the Witch (1982) – 10:00 PM
…
Halloween III: Season of the Witch (1982) – 1:00 AM
The Vulture (1967) – 3:00 AM
October 31, 1995 (Tuesday)
Halloween on Ice (1995) – 8:00 PM
Poltergeist II: The Other Side (1986) – 9:30 PM
Poltergeist III (1988) – 11:30 PM
The House Where Evil Dwells (1982) – 1:30 AM
The House on Haunted Hill (1958) – 3:15 AM
November 4, 1995 (Saturday)
Salem's Lot (1979) – 8:00 PM
Cat's Eye (1985) – 12:00 AM
Encounter with the Unknown (1973) – 2:00 AM
Beyond Belief (1976) – 4:00 AM
November 18, 1995 (Saturday)
Airport 1975 (1974) – 8:00 PM
Airport '77 (Long version) (1977) – 10:15 PM
The Concorde: Airport '79 (1979) – 1:45 AM
UFO (1956) – 4:15 AM
November 24, 1995 (Friday) (After Midnight)
Dragonslayer (1981) – 1:00 AM
When Dinosaurs Ruled the Earth (1970) – 3:20 AM
December 9, 1995 (Saturday)
Miracles and the Extraordinary: A TNT Larry King Special (1995) – 8:00 PM
Miracles and the Extraordinary: A TNT Larry King Special (1995) – 10:00 PM
Miracles and the Extraordinary: A TNT Larry King Special (1995) – 12:00 AM
Secrets of the Bermuda Triangle (1977) – 2:00 AM
The Last Days of Planet Earth (1974) – 4:00 AM
December 22, 1995 (Friday) (After Midnight)
Blink of an Eye (1992) – 1:30 AM
When Dinosaurs Ruled the Earth (1970) – 3:30 AM
December 30, 1995 (Saturday) – End of Year MonsterVision Bash (1)
War of the Gargantuas (1966) – 8:00 PM
Rodan (1957) – 10:00 PM
Frankenstein Conquers the World (1966) – 11:30 PM
The Green Slime (1969) – 1:30 AM
The Manster (1959) – 3:30 AM
Video
December 31, 1995 (Saturday) – End of Year MonsterVision Bash (2)
Godzilla, King of the Monsters (1956) – 11:00 AM
Godzilla vs. Mothra (1964) – 12:45 PM
Godzilla vs. Monster Zero (1966) – 2:45 PM
Godzilla's Revenge (1969) – 4:45 PM
Terror of Mechagodzilla (1975) – 6:15 PM
The Blob (1958) – 8:00 PM (Rudy and Gogo's New Year's Eve Flaming Cheese Ball →)
Queen of Outer Space (1958) – 10:00 PM
Thunderbirds Are Go! (1966) – 12:00 AM
The House on Haunted Hill (1958) – 2:00 AM
When Dinosaurs Ruled the Earth (1970) – 4:00 AM
January 4, 1996 (Thursday) – Our Favorite Movies: Scott Thompson
What Ever Happened to Baby Jane? (1962) – 8:00 PM
Mommie Dearest (1981) – 11:00 PM
What Ever Happened to Baby Jane? (1962) – 2:00 AM
Newspaper article
January 11, 1996 (Thursday) – Our Favorite Movies: Jane Leeves
The Birds (1963) – 8:00 PM
The Birds II: Land's End (1994) – 10:45 PM
The Birds (1963) – 12:35 AM
The Birds II: Land's End (1994) – 3:20 AM
Newspaper article
January 13, 1996 (Saturday)
Friday the 13th (1980) – 10:00 PM
Friday the 13th, Part 2 (1981) – 12:00 AM
Friday the 13th, Part 3 (1982) – 2:00 AM
Friday the 13th, Part VI: Jason Lives (1986) – 4:00 AM
January 19, 1996 (Friday)
Blink of an Eye (1992) – 11:00 PM
Logan's Run (1976) – 1:00 AM
No Blade of Grass (1970) – 3:30 AM
March 2, 1996 (Saturday)
Jaws (1975) – 10:00 PM
Jaws: The Revenge (1987) – 1:00 AM
The Sharkfighters (1956) – 3:00 AM
March 15, 1996 (Friday) – All-Night Outer Limits Marathon
The Outer Limits: The Borderland – 11:30 PM
The Outer Limits: Wolf 359 – 12:35 AM
The Outer Limits: Specimen: Unknown – 1:40 AM
The Outer Limits: The Premonition – 2:45 AM
The Outer Limits: The Children of Spider County – 3:50 AM
The Outer Limits: The Invisibles – 4:55 AM
March 23, 1996 (Saturday)
Close Encounters of the Third Kind (1977) – 10:00 PM
Logan's Run (1976) – 1:00 PM
Earthquake (1974) – 3:30 PM
March 28, 1996 (Thursday)
2001: A Space Odyssey (1968) – 8:00 PM
2010: The Year We Make Contact (1984) – 11:00 PM
When Worlds Collide (1951) – 1:35 AM
Destination Moon (1950) – 3:30 AM
April 18, 1996 (Thursday)
Dead of Winter (1987) – 10:00 PM
Winter Kill (1974) – 12:15 AM
The Girl in the Empty Grave – 2:15 AM
House of Wax (1953) – 4:00 AM
May 4, 1996 (Saturday)
Night of the Living Dead (1990) – 10:00 PM
Frankenstein (1993) – 12:00 AM
Night of the Living Dead (1990) – 2:30 AM
Logan's Run: Pilot – 4:30 AM
May 18, 1996 (Saturday)
Strays (1991) – 10:00 PM
Cat's Eye (1985) – 11:50 PM
Strays (1991) – 1:50 AM
Slaughter (1976) – 3:40 AM
May 23, 1996 (Thursday)
Larry King: The UFO Cover-Up (1994) – 9:00 PM
Overlords of the UFO (1974) – 11:00 PM
Mysteries from Beyond Earth (1975) – 1:00 AM
Beyond Belief (1976) – 3:00 AM
June 15, 1996 (Saturday)
The Birds (1963) – 9:00 PM
The Birds II: Land's End (1994) – 11:35 PM
The Horror at 37,000 Feet (1972) – 1:30 AM
Rodan (1957) – 3:00 AM
June 22, 1996 (Saturday)
Flowers in the Attic (1987) – 11:30 PM
Midnight Offerings (1981) – 1:30 AM
Lone Wolf (1989) – 3:30 AM
June 27, 1996 (Thursday)
Greystoko: The Legend of Tarzan, Lord of the Apes (1984) – 8:00 PM
American Dreamers – 11:00 PM
Greystoko: The Legend of Tarzan, Lord of the Apes (1984) – 12:30 AM
Tarzan, the Ape Man (1932) – 3:30 AM
THE JOE BOB ERA (1996-2000)
June 28, 1996 (Friday) – Introducing Joe Bob Briggs
The Hand (1981) – 11:00 PM
The Creeping Unknown (1955) – 1:30 AM
100% Weird – Endangered Species (1982) – 3:30 AM
Newspaper article
July 5, 1996 (Friday)
The Fog (1980) – 11:00 PM
Superbeast (1972) – 1:00 AM
100% Weird – The Minotaur: The Wild Beast of Crete – 3:00 AM
July 12, 1996 (Friday)
Night of the Living Dead (1990) – 11:00 PM
Motel Hell (1980) – 1:00 AM
100% Weird – Night of the Living Dead (1990) – 3:15 AM
July 19, 1996 (Friday)
Metalstorm: The Destruction of Jared-Syn (1983) – 11:00 PM
Logan's Run (1976) – 1:00 AM
100% Weird – Metalstorm: The Destruction of Jared-Syn (1983) – 3:30 AM
July 23, 1996 (Tuesday) – Monster Movie Massive Begins (No host?)
Leviathan (1989) – 8 PM
The Neptune Factor (1973) -10:05 PM
Dark Universe (1993) – 12:15 AM
July 26, 1996 (Friday)
Strays (1991) – 11:00 PM
The Beast Within (1982) – 1:00 AM
100% Weird – Village of the Damned (1990) – 3:00 AM
August 2, 1996 (Friday)
The People Under the Stairs (1991) – 11:00 PM
Swamp Thing (1982) – 1:10 AM
Encore – The People Under the Stairs (1991) – 3:15 AM
August 9, 1996 (Friday)
She (1984) – 11:00 PM
Deathstalker (1983) – 1:10 AM
100% Weird – The Last Days of Planet Earth (1974) – 3:15 AM
August 16, 1996 (Friday)
The Valley of Gwangi (1969) – 11:00 PM
Them! (1954) – 1:00 AM
100% Weird – The Beast of Hollow Mountain (1956) – 3:00 AM
August 23, 1996 (Friday)
Deadly Friend (1986) – 11:00 PM
Midnight Offerings (1981) – 1:05 AM
Encore – Deadly Friend (1986) – 3:00 AM
August 30, 1996 (Friday)
Soylent Green (1973) – 11:00 PM
The Legend of Boggy Creek (1972) – 1:15 AM
100% Weird – Westworld (1973) – 3:20 AM
September 6, 1996 (Friday) (After Midnight)
Project: Shadowchaser (1992) – 12:15 AM
Zone Troopers (1985) – 2:20 AM
Encore – Project: Shadowchaser (1992) – 4:20 AM
September 13, 1996 (Friday) (After Midnight)
Friday the 13th (1980) – 12:00 AM
Friday the 13th Part 2 (1981) – 2:05 AM
Friday the 13th Part 3 (1982) – 4:00 AM
September 20, 1996 (Friday) (After Midnight)
Salem's Lot (1979) – 12:15 AM
100% Weird – The Manster (1962) – 4:25 AM
September 27, 1996 (Friday) (After Midnight)
Time After Time (1979) – 1:00 AM
Timestalkers (1987) – 3:35 AM
October 4, 1996 (Friday) (After Midnight)
The Beastmaster (1982) – 12:00 AM
Beastmaster 2: Through the Portal of Time (1991) – 2:30 AM
October 11, 1996 (Friday) (After Midnight)
Invasion of the Body Snatchers (1978) – 12:00 AM
The Horror at 37,000 Feet (1972) – 2:30 AM
100% Weird – The Man from Planet X (1951) – 4:15 AM
October 18, 1996 (Friday) (After Midnight)
Star Trek: The Motion Picture (1979) – 2:00 AM
October 25, 1996 (Friday) (After Midnight)
Halloween III: Season of the Witch (1982) – 12:00 AM
Burnt Offerings (1976) – 2:15 AM
Encore – Halloween III: Season of the Witch (1982) – 4:50 AM
October 31, 1996 (Thursday)
Poltergeist (1982) – 8:00 PM
Poltergeist II: The Other Side (1986) – 10:30 PM
Poltergeist III (1988) – 12:30 AM
100% Weird – The Haunting (1963) – 2:35 AM
November 1, 1996 (Friday) (After Midnight)
King Kong (1976) – 1:30 AM
November 8, 1996 (Friday) (After Midnight)
Night of the Lepus (1972) – 1:30 AM
100% Weird – Firstborn (1984) – 3:05 AM
November 15, 1996 (Friday) (After Midnight)
Endgame (1983) – 1:00 AM
Tiger Claws (1992) – 3:10 AM
November 22, 1996 (Friday)
The Unnamable II: The Statement of Randolph Carter (1992) – 11:00 PM
Warrior of the Lost World (1983) – 1:20 AM
100% Weird – War of the Gargantuas (1966) – 3:30 AM
November 29, 1996 (Friday)
Gremlins (1984) – 11:00 PM
Billy Jack (1971) – 1:20 AM
100% Weird – The Neanderthal Man (1953) – 4:00 AM
December 6, 1996 (Friday) (After Midnight)
Red Sonja (1985) – 1:30 AM
Overlords of the U.F.O. (1976) – 3:30 AM
December 13, 1996 (Friday)
The Lost Boys (1987) – 11:00 PM
Friday the 13th Part 3 (1982) – 1:00 AM
Encore – The Lost Boys (1987) – 3:00 AM
December 20, 1996 (Friday)
Little Shop of Horrors (1986) – 11:00 PM
Smokey and the Bandit II (1980) – 1:00 AM
100% Weird – Thunder Road (1958) – 3:00 AM
December 27, 1996 (Friday)
The Monster Club (1981) – 11:00 PM
The Fearless Vampire Killers (1967) – 1:10 AM
Encore – The Monster Club (1981) – 3:30 AM
January 3, 1997 (Friday)
The Fly (1986) – 11:00 PM
The Swarm (1978) – 1:25 AM
January 10, 1997 (Friday)
Child's Play (1988) – 11:00 PM
Death Valley (1982) – 1:00 AM
100% Weird – Three on a Couch (1966) – 3:00 AM
January 17, 1997 (Friday) (After Midnight)
Carrie (1976) – 12:00 AM
Theatre of Blood (1973) – 2:10 AM
100% Weird – Bigfoot: Man or Beast (1975) – 4:35 AM
January 24, 1997 (Friday) (After Midnight)
The Neptune Factor (1973) – 12:30 AM
When Time Ran Out… (1980) – 2:45 AM
January 26, 1997 (Sunday) – Super Bowl Sunday All-Day Event
The Omen (1976) – 2:00 PM
The Lost Boys (1987) – 4:30 PM
Deadly Friend (1986) – 6:30 PM
Midnight Offerings (1981) – 8:30 PM
Encore – The Omen (1976) – 10:30 PM
Encore – The Lost Boys (1987) – 1:00 AM
Encore – Deadly Friend (1986) – 3:00 AM
January 31, 1997 (Friday)
The Omen (1976) – 11:00 PM
Village of the Giants (1965) – 1:35 AM
Encore – The Omen (1976) – 3:30 AM
February 7, 1997 (Friday) (After Midnight)
Dragonslayer (1981) – 1:00 AM
The Master Gunfighter (1975) – 3:30 AM
February 14, 1997 (Friday)
Saturn 3 (1980) – 11:00 PM
Chained Heat II (1993) – 1:05 AM
100% Weird – Genesis II (1973) – 4:15 AM
February 21, 1997 (Friday)
From Beyond (1986) – 11:00 PM
Shaft (1971) – 1:00 AM
Encore – From Beyond (1986) – 3:15 AM
February 28, 1997 (Friday)
CyberTracker (1994) – 11:00 PM
Tribes (1970) – 1:10 AM
Encore – CyberTracker (1994) – 3:20 AM
March 7, 1997 (Friday) (After Midnight)
Back to the Future (1985) – 12:45 AM
The Legend of Boggy Creek (1972) – 3:25 AM
March 14, 1997 (Friday)
The Exorcist (1973) – 10:05 PM
Exorcist II: The Heretic (1977) – 12:50 AM
Encore – The Exorcist (1973) – 3:30 AM
March 21, 1997 (Friday)
Night of the Living Dead (1990) – 10:00 PM
Swamp Thing (1982) – 12:05 AM
Encore – Night of the Living Dead (1990) – 2:15 AM
100% Weird – Voodoo Island (1957) – 4:40 AM
March 28, 1997 (Friday) (After Midnight)
Attack of the 50 Foot Woman (1958) – 1:30 AM
Donovan's Brain (1953) – 3:15 AM
April 4, 1997 (Friday)
Predator (1987) – 11:00 PM
Slaughter High (1986) – 1:25 AM
100% Weird – Ride the Wild Surf (1964) – 3:30 AM
April 11, 1997 (Friday) (After Midnight)
Man's Best Friend (1993) – 1:30 AM
100% Weird – China Girl (1987) – 3:45 AM
April 18, 1997 (Friday)
The Road Warrior (1981) – 11:00 PM
The Doberman Gang (1972) – 1:10 AM
100% Weird – The Daring Dobermans (1973) – 3:15 AM
April 25, 1997 (Friday) (After Midnight)
The Elephant Man (1980) – 1:30 AM
100% Weird – Freaks (1932) – 4:15 AM
May 2, 1997 (Friday) (After Midnight)
She (1984) – 1:30 AM
May 9, 1997 (Friday) (After Midnight)
Red Sonja (1985) – 1:30 AM
May 16, 1997 (Friday)
The Beast Within (1982) – 11:00 PM
Deathstalker (1983) – 1:15 AM
100% Weird – Beauty and the Beast (1963) – 3:30 AM
May 23, 1997 (Friday)
Motel Hell (1980) – 11:30 PM
Soylent Green (1973) – 1:45 AM
100% Weird – The Flight That Disappeared (1961) – 4:00 AM
May 30, 1997 (Friday) (After Midnight)
The People Under the Stairs (1991) – 12:00 AM
Halloween III: Season of the Witch (1982) – 2:15 AM
June 7, 1997 (Saturday) – Transition to Saturday Nights
Alien (1979) – 11:15 PM
It! The Terror from Beyond Space (1958) – 2:00 AM
100% Weird – Revenge of the Zombies (1943) – 3:45 AM
June 14, 1997 (Saturday) (After Midnight)
Razorback (1984) – 12:00 AM
Zone Troopers (1986) – 2:15 AM
100% Weird – Invisible Invaders (1959) – 4:30 AM
June 21, 1997 (Saturday)
The Exorcist (1973) – 8:00 PM
Exorcist II: The Heretic (1977) – 11:00 PM
Encore – The Exorcist (1973) – 1:45 AM
Encore – Exorcist II: The Heretic (1977) – 4:25 AM
June 28, 1997 (Saturday)
Godzilla vs. Mothra (1964) – 10:00 PM
Godzilla vs. Monster Zero (1965) – 12:20 AM
100% Weird – Godzilla's Revenge (1969) – 2:45 AM
July 5, 1997 (Saturday)
Megaforce (1982) – 10:00 PM
Warrior of the Lost World (1983) – 12:30 AM
Encore – Megaforce (1982) – 2:45 AM
July 12, 1997 (Saturday)
Time Runner (1993) – 10:00 PM
The Protector (1985) – 12:25 AM
100% Weird – Westworld (1973) – 2:45 AM
July 19, 1997 (Saturday)
The Fly (1986) – 10:30 PM
The Warriors (1979) – 12:55 AM
Encore – The Fly (1986) – 3:15 AM
July 26, 1997 (Saturday)
Skeeter (1993) – 11:00 PM
Endangered Species (1982) – 1:20 AM
Encore – Skeeter (1993) – 3:40 AM
August 2, 1997 (Saturday)
It's Alive III: Island of the Alive (1987) – 10:30 PM
Look What's Happened to Rosemary's Baby (1976) – 12:45 AM
Encore – It's Alive III: Island of the Alive (1987) – 3:10 AM
August 9, 1997 (Saturday)
When Dinosaurs Ruled the Earth (1970) – 11:00 PM
Howard the Duck (1986) – 1:25 AM
100% Weird – Village of the Giants (1965) – 4:10 AM
August 16, 1997 (Saturday) – Preempted by TNT's 30 Hours of Elvis Marathon
August 23, 1997 (Saturday)
Return of the Living Dead Part II (1988) – 10:30 PM
Night of the Living Dead (1990) – 12:45 AM
Encore – Return of the Living Dead Part II (1988) – 3:00 AM
August 30, 1997 (Saturday)
Frankenstein (1992) – 10:00 PM
The Nutty Professor (1963) – 12:50 AM
100% Weird – Creator (1985) – 3:30 AM
September 6, 1997 (Saturday)
Sleepstalker (1995) – 10:00 PM
Philadelphia Experiment II (1993) – 12:30 AM
100% Weird – The Incredible Mr. Limpet (1964) – 2:45 AM
September 13, 1997 (Saturday)
Alien 3 (1992) – 10:00 PM
Barbarella (1968) – 12:35 AM
100% Weird – The Love God? (1969) – 2:45 AM
September 20, 1997 (Saturday)
Steel Dawn (1987) – 10:00 PM
The Serpent and the Rainbow (1988) – 12:30 PM
100% Weird – The Wonders of Aladdin (1961) – 3:00 AM
September 27, 1997 (Saturday)
Ghoulies (1985) – 10:00 PM
The Birds (1963) – 12:10 AM
100% Weird – The Birds II: Land's End (1994) – 3:10 AM
October 4, 1997 (Saturday)
Troll (1986) – 10:30 PM
Trancers (1985) – 12:45 AM
100% Weird – The Three Worlds of Gulliver (1960) – 2:30 AM
October 11, 1997 (Saturday)
Child's Play (1988) – 10:05 PM
Phantasm II (1988) – 12:15 AM
100% Weird – The Moonshine War (1970) – 2:25 AM
100% Weird – Killer's Kiss (1955) – 4:30 AM
October 18, 1997 (Saturday)
Big Trouble in Little China (1986) – 10:30 PM
Theodore Rex (1996) – 1:00 AM
100% Weird – The Minotaur: The Wild Beast of Crete (1961) – 3:20 AM
October 25, 1997 (Saturday)
Wes Craven's New Nightmare (1994) – 10:00 PM
Halloween II (1981) – 12:45 AM
100% Weird – Night of the Living Dead (1990) – 3:00 AM
100% Weird – The Vampire and the Ballerina (1960) – 5:00 AM
November 1, 1997 (Saturday)
Conan the Destroyer (1984) – 10:00 PM
Hercules in New York (1970) – 12:35 AM
100% Weird – Legend of the Lost (1957) – 3:00 AM
November 8, 1997 (Saturday)
Twilight Zone: The Movie (1983) – 10:00 PM
They Live (1988) – 12:30 AM
Encore – Twilight Zone: The Movie (1983) – 2:50 AM
November 15, 1997 (Saturday)
Capricorn One (1978) – 11:00 PM
100% Weird – The Man Who Captured Eichmann (1996) – 4:00 AM
November 22, 1997 (Saturday)
Four Days in November (1964) – 11:00 PM
King Kong (1976) – 2:00 AM
November 29, 1997 (Saturday)
Leviathan (1989) – 10:30 PM
Communion (1989) – 12:50 AM
100% Weird – Brainstorm (1983) – 3:35 AM
December 6, 1997 (Saturday)
Clash of the Titans (1981) – 11:30 PM
The NeverEnding Story (1984) – 2:30 AM
December 13, 1997 (Saturday)
Cocoon (1985) – 11:00 PM
Seconds (1966) – 1:45 AM
100% Weird – The Four Skulls of Jonathan Drake (1959) – 4:15 AM
December 20, 1997 (Saturday)
Friday the 13th: The Final Chapter (1984) – 11:00 PM
Friday the 13th Part V: A New Beginning (1985) – 1:15 AM
100% Weird – Queen of Outer Space (1958) – 3:30 AM
December 27, 1997 (Saturday)
Batteries Not Included (1987) – 11:00 PM
Project X (1968) – 1:45 AM
100% Weird – The Power (1968) – 4:00 AM
January 3, 1998 (Saturday) (After Midnight)
Strays (1991) – 12:00 AM
The Beast Within (1982) – 2:05 AM
100% Weird – Curse of the Faceless Man (1958) – 4:20 AM
January 10, 1998 (Saturday)
Carrie (1976) – 10:00 PM
The Warriors (1979) – 12:15 AM
100% Weird – Streets of Fire (1984) – 2:30 AM
January 17, 1998 (Saturday)
The Wraith (1986) – 11:00 PM
Galaxis (1995) – 1:15 AM
100% Weird – Popeye (1980) – 3:30 AM
January 24, 1998 (Saturday) (After Midnight)
Black Sunday (1977) – 12:30 AM
100% Weird – Caveman (1981) – 3:50 AM
January 31, 1998 (Saturday)
The Exorcist (1973) – 10:35 PM
The Hand (1981) – 1:30 AM
100% Weird – The Christine Jorgensen Story (1970) – 4:00 AM
February 7, 1998 (Saturday)
Teen Wolf (1985) – 10:30 PM
The Fly (1986) – 12:45 AM
100% Weird – Trog (1970) – 3:00 AM
February 14, 1998 (Saturday)
Excalibur (1981) – 11:00 PM
Swamp Thing (1982) – 2:20 AM
100% Weird – The Tomahawk Trail (1950) – 4:40 AM
February 21, 1998 (Saturday)
Maximum Overdrive (1986) – 11:00 PM
Creepshow (1982) – 1:20 AM
100% Weird – Queen of Outer Space (1958) – 4:15 AM
February 28, 1998 (Saturday)
Immortal Combat (1994) – 11:00 PM
Superbeast (1972) – 1:35 AM
100% Weird – Reckless Kelly (1993) – 4:00 AM
March 7, 1998 (Saturday)
She (1965) – 10:00 PM
She (1983) – 12:35 AM
Encore – She (1965) – 3:00 AM
March 14, 1998 (Saturday)
The Seventh Sign (1988) – 10:30 PM
Look Who's Talking Too (1990) – 1:00 AM
100% Weird – Demon Seed (1977) – 3:00 AM
March 21, 1998 (Saturday)
Buffy the Vampire Slayer (1992) – 10:00 PM
Hammer (1972) – 12:30 AM
100% Weird – Missing Link (1988) – 2:45 AM
March 28, 1998 (Saturday) – Preempted by TNT's Turner Classic Movies Weekend
April 4, 1998 (Saturday)
It Lives Again (1978) – 10:35 PM
It's Alive III: Island of the Alive (1987) – 12:50 AM
100% Weird – The Swarm (1978) – 3:00 AM
April 11, 1998 (Saturday)
The Goonies (1985) – 10:30 PM
Gremlins (1984) – 1:15 AM
100% Weird – Zone Troopers (1986) – 3:45 AM
April 18, 1998 (Saturday)
Willy Wonka & the Chocolate Factory (1971) – 10:30 PM
Alcatraz: The Whole Shocking Story (1980) – 1:00 AM
April 25, 1998 (Saturday) (After Midnight)
The Warriors (1979) – 1:30 AM
May 2, 1998 (Saturday)
Red Sonja (1985) – 10:35 PM
Prelude to a Kiss (1992) – 12:55 AM
100% Weird – The Ladies' Man (1961) – 3:30 AM
May 9, 1998 (Saturday) (After Midnight)
Rosemary's Baby (1968) – 12:00 AM
Genesis II (1973) – 3:15 AM
May 16, 1998 (Saturday)
The Dead Zone (1983) – 10:00 PM
Warlock: The Armageddon (1993) – 12:30 AM
100% Weird – Zapped Again! (1990) – 2:50 AM
May 23, 1998 (Saturday) (After Midnight)
Godzilla, King of the Monsters (1956) – 12:00 AM
Godzilla vs. Mothra (1964) – 2:05 AM
100% Weird – Attack of the 50 Foot Woman (1958) – 4:30 AM
May 30, 1998 (Saturday)
When Dinosaurs Ruled the Earth (1970) – 11:00 PM
Prehistoric Women (1967) – 1:20 AM
100% Weird – The Valley of Gwangi (1969) – 3:35 AM
June 6, 1998 (Saturday)
The Fury (1978) – 10:15 PM
Saturn 3 (1980) – 1:05 AM
Encore – The Fury (1978) – 3:30 AM
June 13, 1998 (Saturday)
Parents (1989) – 11:00 PM
Mannequin Two: On the Move (1991) – 1:10 AM
100% Weird – The Black Scorpion (1957) – 3:30 AM
June 20, 1998 (Saturday)
Phantasm II (1988) – 10:30 PM
The Beast Within (1982) – 12:50 AM
100% Weird – Howard the Duck (1986) – 3:15 AM
June 27, 1998 (Saturday)
Orca (1977) – 10:00 PM
Philadelphia Experiment II (1993) – 12:15 AM
100% Weird – Them! (1954) – 2:35 AM
July 4, 1998 (Saturday) – Joe Bob's Summer School: Physics
Back to the Future (1985) – 10:30 PM
Time After Time (1979) – 1:15 AM
Guest(s) – NONE
100% Weird – Timestalkers (1987) – 4:00 AM
July 11, 1998 (Saturday) – Joe Bob's Summer School: Animal Husbandry
The Beastmaster (1982) – 10:30 PM
Beastmaster 2: Through the Portal of Time (1991) – 1:15 AM
Guest(s) – Pet parapsychologist Richard Berman, animal behaviorist Diane Arrington, and Patricia Israelson, head of "Beggars and Thieves Ferret Rescuers," with her four pet ferrets
100% Weird – Beastmaster III: The Eye of Braxus (1996) – 3:50 AM
July 18, 1998 (Saturday) – Joe Bob's Summer School: Philosophy
Wes Craven's New Nightmare (1994) – 10:30 PM
The Serpent and the Rainbow (1988) – 1:25 AM
Guest(s) – Wes Craven
100% Weird – Voodoo Island (1957) – 4:00 AM
July 25, 1998 (Saturday) – Joe Bob's Summer School: Black Studies
Surviving the Game (1994) – 10:30 PM
Cleopatra Jones (1973) – 12:50 AM
Guest(s) – Ice-T
100% Weird – Barbarella (1968) – 3:15 AM
August 1, 1998 (Saturday) – Joe Bob's Summer School: Driver's Ed
The Wraith (1986) – 10:30 PM
Duel (1971) – 12:50 AM
Guest(s) – NONE
100% Weird – Project X (1968) – 3:15 AM
August 8, 1998 (Saturday) – Joe Bob's Summer School: Phys Ed
They Live (1988) – 10:30 PM
Immortal Combat (1994) – 12:55 AM
Guest(s) – Roddy Piper, legendary pro wrestler
August 15, 1998 (Saturday) – Joe Bob's Summer School: Sex Ed
Poison Ivy (1992) – 10:30 PM
Poison Ivy 2: Lily (1995) – 1:00 AM
Guest(s) – Nancy Friday, author of best-selling books on our secret sex lives
100% Weird – The Vampire and the Ballerina (1960) – 3:25 AM
August 22, 1998 (Saturday) – Joe Bob's Summer School: R.O.T.C.
Red Dawn (1984) – 10:30 PM
WarGames (1983) – 1:20 AM
Guest(s) – Colonel David Hackworth, the most decorated soldier in the Vietnam War, now a critic of American military preparedness.
100% Weird – Beauty and the Beast (1963) – 4:05 am
August 29, 1998 (Saturday) – Joe Bob's Summer School: Acne
Motel Hell (1980) – 10:30 PM
Return of the Living Dead, Part II (1988) – 1:00 AM
Guest(s) – Dr. Vail Reese, a dermatologist who runs the popular "Skinema" website, devoted to dermatology on the big screen.
100% Weird – The Fly (1986) – 3:20 AM
September 5, 1998 (Saturday) – Joe Bob's Summer School: Occult Studies
Carrie (1976) – 10:30 PM
Embrace of the Vampire (1995) – 1:00 AM
Guest(s) – NONE
100% Weird – The Vampire and the Ballerina (1960) – 3:20 AM
September 12, 1998 (Saturday)
The Last Starfighter (1984) – 10:30 PM
Peacemaker (1990) – 12:45 AM
100% Weird – Slaughter (1976) – 3:00 AM
September 19, 1998 (Saturday)
Coma (1978) – 11:00 PM
Waxwork (1988) – 1:45 AM
100% Weird – The Twonky (1953) – 4:00 AM
September 26, 1998 (Saturday)
Big Trouble in Little China (1986) – 10:00 PM
Theodore Rex (1996) – 12:20 AM
100% Weird – Wing Chun (1994) – 2:40 AM
October 3, 1998 (Saturday)
One Million Years B.C. (1966) – 10:30 PM
King Kong Lives (1986) – 1:00 AM
100% Weird – Crippled Masters (1979) – 3:30 AM
October 10, 1998 (Saturday) – Preempted by Jackie Chan's Chan-O-Rama Marathon
October 17, 1998 (Saturday)
The Gate (1987) – 10:45 PM
Twilight Zone: The Movie (1983) – 1:00 AM
100% Weird – Atom Age Vampire (1961) – 3:30 AM
October 24, 1998 (Saturday)
It's Alive (1974) – 10:30 PM
It Lives Again (1978) – 12:45 AM
100% Weird – A Return to Salem's Lot (1987) – 3:00 AM
October 31, 1998 (Saturday) – Dusk-To-Dawn Friday the 13th Marathon
Friday the 13th (1980) – 8:00 PM
Friday the 13th Part 2 (1981) – 10:20 PM
Friday the 13th Part 3 (1982) – 12:20 AM
Friday the 13th Part V: A New Beginning (1985) – 2:20 AM
Friday the 13th Part VI: Jason Lives (1986) – 4:20 AM
November 7, 1998 (Saturday)
Mad Max Beyond Thunderdome (1985) – 10:15 PM
Play Misty for Me (1971) – 12:45 AM
100% Weird – Bad Day at Black Rock (1954) – 3:15 AM
November 14, 1998 (Saturday)
Needful Things (1993) – 11:00 PM
100% Weird – Saturn 3 (1980) – 4:00 AM
November 21, 1998 (Saturday)
Jaws (1975) – 10:30 PM
Four Days in November (1964) – 1:30 AM
November 28, 1998 (Saturday)
Don't Tell Mom the Babysitter's Dead (1991) – 10:30 PM
Deadly Friend (1986) – 1:05 AM
100% Weird – The Love God? (1969) – 3:25 AM
December 5, 1998 (Saturday) (After Midnight)
The Fog (1980) – 12:30 AM
Swamp Thing (1982) – 2:45 AM
December 12, 1998 (Saturday)
Joe's Apartment (1996) – 10:00 PM
Nightbreed (1990) – 12:05 AM
Encore – Joe's Apartment (1996) – 2:20 AM
100% Weird – The Boy and the Pirates (1960) – 4:15 AM
December 19, 1998 (Saturday) – A Very Joe Bob Christmas
Gremlins (1984) – 10:30 PM
Pet Shop (1994) – 1:05 AM
100% Weird – Dinosaurs! (1960) – 3:20 AM
December 26, 1998 (Saturday)
Raising Cain (1992) – 10:30 PM
The People Under the Stairs (1991) – 12:45 AM
100% Weird – Boy Did I Get a Wrong Number! (1966) – 3:15 AM
January 2, 1999 (Saturday)
Maximum Overdrive (1986) – 10:30 PM
Mad Max Beyond Thunderdome (1985) – 12:45 AM
100% Weird – Slaughter High (1986) – 3:20 AM
January 9, 1999 (Saturday)
Highlander (1986) – 10:30 PM
The Seventh Sign (1988) – 1:10 AM
100% Weird – The Last Days of Planet Earth (1974) – 3:30 AM
January 16, 1999 (Saturday)
Xtro 2: The Second Encounter (1990) – 11:30 PM
The Silencers (1996) – 1:45 AM
100% Weird – The Magnetic Monster (1953) – 4:00 AM
January 23, 1999 (Saturday)
Dolores Claiborne (1995) – 10:30 PM
The Kiss (1988) – 1:45 AM
100% Weird – Queen of Outer Space (1958) – 4:15 AM
January 30, 1999 (Saturday) – Preempted by Super Bowl Weekend (Hosted by Joe Bob)
Semi-Tough (1977) – 12:00 AM
Paper Lion (1968) – 2:30 AM
…
North Dallas Forty (1979) – 12:00 PM
The Longest Yard (1974) – 2:30 PM
The Dirty Dozen (1967) – 5:00 PM
M*A*S*H (1970) – 8:00 PM
The Longest Yard (1974) – 10:35 PM
Two-Minute Warning (1976) – 1:15 AM
February 6, 1999 (Saturday)
Phantasm II (1988) – 10:30 PM
The Fury (1978) – 12:50 AM
100% Weird – Change of Habit (1969) – 3:45 AM
February 13, 1999 (Saturday)
House IV (1992) – 11:30 PM
The Hidden II (1993) – 2:00 AM
100% Weird – Black Belt Jones (1974) – 4:15 AM
February 20, 1999 (Saturday)
The Howling III (1987) – 10:30 PM
The Howling: New Moon Rising (1995) – 12:50 AM
100% Weird – Tai Chi II (1996) – 3:20 AM
February 27, 1999 (Saturday)
Ghoulies (1985) – 10:00 PM
Ghoulies II (1988) – 12:05 AM
100% Weird – The Bride with White Hair (1993) – 2:25 AM
100% Weird – The Bride with White Hair 2 (1993) – 4:25 AM
March 6, 1999 (Saturday)
Carrie (1976) – 10:00 PM
Twin Peaks: Fire Walk with Me (1992) – 12:30 AM
100% Weird – The Seventh Sign (1988) – 3:45 AM
March 13, 1999 (Saturday)
The Guyver (1991) – 10:00 PM
Time Runner (1992) – 12:20 AM
100% Weird – Trog (1970) – 2:40 AM
100% Weird – Bigfoot: Man or Beast (1975) – 4:40 AM
March 20, 1999 (Saturday)
The Deliberate Stranger (1986) – 11:30 PM
100% Weird – Rodan (1956) – 4:00 AM
March 27, 1999 (Saturday)
Sinbad and the Eye of the Tiger (1977) – 10:00 PM
Clash of the Titans (1981) –12:45 AM
100% Weird – The Incredible Mr. Limpet (1964) – 3:35 AM
April 3, 1999 (Saturday) (After Midnight)
Funhouse (1981) – 12:00 AM
Poltergeist (1982) – 3:15 AM
April 10, 1999 (Saturday)
Star Trek II: The Wrath of Khan (1982) – 11:00 PM
The Outer Limits: Cold Hands, Warm Heart – 1:50 AM
The Outer Limits: I, Robot – 3:05 AM
100% Weird – Curse of the Faceless Man (1958) – 4:30 AM
April 17, 1999 (Saturday)
The Road Warrior (1981) – 10:00 PM
2020 Texas Gladiators (1982) – 12:20 AM
100% Weird – Short Circuit 2 (1988) – 2:40 AM
April 24, 1999 (Saturday)
The Ultimate Warrior (1975) – 10:15 PM
Damnation Alley (1977) – 12:40 AM
100% Weird – The Fury (1978) – 3:00 AM
May 1, 1999 (Saturday)
The Return of the Living Dead (1985) – 10:35 PM
Jaws 2 (1978) – 12:50 AM
Guest(s) – Linnea Quigley
100% Weird – Overlords of the U.F.O. (1976) – 3:45 AM
100% Weird – Bigfoot: Man or Beast? (1975) – 5:45 AM
May 8, 1999 (Saturday) (After Midnight)
The Gate (1987) – 1:00 AM
100% Weird – The Last Days of Planet Earth (1974) – 3:10 AM
May 15, 1999 (Saturday) – Preempted due to the NBA Playoffs 
May 22, 1999 (Saturday)
Love Potion No. 9 (1992) – 10:30 PM
The Serpent and the Rainbow (1988) – 12:45 AM
100% Weird – Twice Told Tales (1963) – 3:15 AM
May 29, 1999 (Saturday)
The Time Machine (1960) – 10:35 PM
Time After Time (1979) – 1:10 AM
100% Weird – Godzilla, King of Monsters (1956) – 4:05 AM
June 5, 1999 (Saturday)
Point of No Return (1993) – 10:30 PM
The Hand (1981) – 1:00 AM
100% Weird – Beyond Belief (1976) – 3:30 AM
June 12, 1999 (Saturday)
Malice (1993) – 10:25 PM
Sleepstalker (1995) – 1:00 AM
100% Weird – Mysteries from Beyond Earth (1975) – 3:30 AM
June 19, 1999 (Saturday)
Back to the Future (1985) – 10:30 PM
Maximum Overdrive (1986) – 1:15 AM
100% Weird – Crippled Masters (1982) – 3:30 AM
June 26, 1999 (Saturday)
Look Who's Talking Too (1990) – 10:15 PM
Highlander (1986) – 12:15 AM
100% Weird – Overlords of the U.F.O. (1976) – 3:00 AM
July 3, 1999 (Saturday)
High Plains Drifter (1973) – 10:30 PM
The Long Riders (1980) – 12:45 AM
100% Weird – The Magnificent Seven (1960) – 3:00 AM
July 10, 1999 (Saturday) – Joe Bob's Summer School: Pre-Med 101
Mary Shelley's Frankenstein (1994) – 11:00 PM
The Surgeon (1995) – 2:00 AM
Guest(s) – Dr. Ken Siporin & Eugene Levy
100% Weird – The Four Skulls of Jonathan Drake (1959) – 4:30 AM
July 17, 1999 (Saturday) – Joe Bob's Summer School: Pop Culture 201
The Blues Brothers (1980) – 10:30 PM
Pee Wee's Big Adventure (1985) – 1:35 AM
Guest(s) – Charles Napier & the Joe Bob Dancers
100% Weird – Big Top Pee-wee (1988) – 4:00 AM
July 24, 1999 (Saturday) – Joe Bob's Summer School: Body Building 304
Conan the Barbarian (1982) – 10:00 PM
Conan the Destroyer (1984) – 1:00 AM
Guest(s) – Karen Voight
100% Weird – Prehistoric Women (1967) – 3:45 AM
July 31, 1999 (Saturday) – Joe Bob's Summer School: Applied Aeronautics
Hot Shots! (1991) – 10:30 PM
Aces: Iron Eagle III (1992) – 12:40 AM
Guest(s) – Sharon Vincent (Rusty the Mail Girl)
100% Weird – Sleepstalker (1995) – 3:00 AM
August 7, 1999 (Saturday) – Joe Bob's Summer School: Advanced Primate Studies
Planet of the Apes (1968) – 10:30 PM
Escape from the Planet of the Apes (1971) – 1:15 AM
Guest(s) – Marvin Mishowski
100% Weird – Trog (1970) – 3:40 AM
August 14, 1999 (Saturday) – Joe Bob's Summer School: Cinema Studies 101
Hairspray (1988) – 10:15 PM
American Graffiti (1973) – 12:30 AM
Guest(s) – John Waters
100% Weird – Little Shop of Horrors (1986) – 3:15 AM
August 21, 1999 (Saturday) – Joe Bob's Summer School: UFO Studies 666
Mars Attacks! (1996) – 10:00 PM
Forbidden Planet (1956) – 12:40 AM
Guest(s) – Stanton T. Friedman & Anne Francis
100% Weird – Mystery on Monster Island (1981) – 3:00 AM
August 28, 1999 (Saturday) – Joe Bob's Summer School: Food Science 504
Willy Wonka and the Chocolate Factory (1971) – 10:30 PM
The Ice Cream Man (1995) – 12:55 AM
Guest(s) – Wolfgang Puck & Clint Howard
100% Weird – Prehistoric Women (1967) – 3:00 AM
September 4, 1999 (Saturday) – Joe Bob's Summer School: Recreational Geography 207
National Lampoon's European Vacation (1985) – 10:10 PM
The Great Outdoors (1988) – 12:30 AM
Guest(s) – Robin Leach & Matty Simmons
100% Weird – The Conqueror (1956) – 3:10 AM
September 11, 1999 (Saturday) – Joe Bob's Hollywood Saturday Night Segment Rebrand
Dragnet (1987) – 11:00 PM
The Devil's Rain (1975) – 1:40 AM
Introducing Leon Stickman (Joe Bob's Agent) & Kim Verona ("Landlady")
100% Weird – Earthquake (1974) – 4:00 AM
September 18, 1999 (Saturday)
Fargo (1996) – 10:25 PM
To the Limit (1995) – 12:45 AM
100% Weird – Airport '77 (1977) – 3:00 AM
September 25, 1999 (Saturday)
Somewhere in Time (1980) – 11:00 PM
The Fear (1995) – 1:35 AM
Introducing Miss Summer Day (Kim's Dog Walker) & Muffin (Kim's Dog)
100% Weird – Swamp thing (1982) – 4:00 AM
October 2, 1999 (Saturday)
Adventures in Babysitting (1987) – 10:30 PM
Grim (1995) – 12:50 AM
100% Weird – Seconds (1966) – 3:00 AM
October 9, 1999 (Saturday) – Preempted by Miss Verona's 30-Year Soap Opera Reunion
100% Weird – Five Million Years to Earth (1968) – 3:15 AM (After Midnight Saturday)
October 16, 1999 (Saturday) (After Midnight)
The Birds (1963) – 12:00 AM
Guest(s) – Tippi Hedren
100% Weird – The Birds II: Land's End (1994) – 3:00 AM
October 23, 1999 (Saturday)
Robin Hood: Men in Tights (1993) – 10:00 PM
The Golden Voyage of Sinbad (1973) – 12:30 AM
100% Weird – Clash of the Titans (1981) – 3:00 AM
October 30, 1999 (Saturday) – The Nair Witch Project Marathon
Carrie (1976) – 8:00 PM
Child's Play 2 (1990) – 10:20 PM
Phantasm (1979) – 12:35 AM
Phantasm II (1988) – 1:45 AM
100% Weird – House of Wax (1953) – 4:00 AM
October 31, 1999 (Sunday) – A Special Halloween Joe Bob Briggs Presentation
In the Mouth of Madness (1994) – 8:00 PM
Guest(s) – Rhonda Shear (USA Up All Night) & Joe Flaherty (Count Floyd of SCTV)
Encore – In the Mouth of Madness (1994) – 10:15 PM
100% Weird – The Fear (1995) – 12:30 AM
100% Weird – The Fog (1980) – 2:30 AM
November 6, 1999 (Saturday)
Heaven's Prisoners (1996) – 10:05 PM
The Sitter (1991) – 1:15 AM
100% Weird – So Fine (1981) – 3:30 AM
November 13, 1999 (Saturday)
Bram Stoker's Dracula (1992) – 10:30 PM
Dracula: Dead and Loving It (1995) – 1:30 AM
100% Weird – The Vampire and the Ballerina (1960) – 4:00 AM
November 20, 1999 (Saturday)
Top Gun (1986) – 10:00 PM
The Exorcist (1973) – 12:45 AM
100% Weird – Poltergeist (1982) – 3:45 AM
November 27, 1999 (Saturday)
The Shawshank Redemption (1994) – 10:30 PM
Trading Places (1983) – 1:55 AM
December 4, 1999 (Saturday)
The American President (1995) – 9:00 PM
Look Who's Talking Now (1993) – 11:30 PM
100% Weird – Child's Play (1988) – 1:45 AM
100% Weird – Critters (1986) – 4:00 AM
December 11, 1999 (Saturday)
A League of Their Own (1992) – 10:00 PM
Tootsie (1982) – 1:05 AM
100% Weird – Back to the Beach (1987) – 4:00 AM
December 18, 1999 (Saturday) (After Midnight)
Dirty Dancing (1987) – 11:00 AM
Carrie (1976) – 1:20 AM
100% Weird – The Last Starfighter (1984) – 3:40 AM
December 25, 1999 (Saturday)
Twins (1988) – 10:00 PM
Rocky IV (1985) – 12:45 AM
100% Weird – What Ever Happened to Baby Jane? (1962) – 3:00 AM
January 1, 2000 (Saturday) – Preempted by the TNT 2K New Year's Marathon
January 8, 2000 (Saturday) – Preempted by an Encore of The Shawshank Redemption
Encore – The Shawshank Redemption (1994) – 8:00 PM
100% Weird – Hang 'Em High (1968) – 11:05 PM
January 15, 2000 (Saturday) – Transition to a Single Movie Per Night (After Midnight)
Spaceballs (1987) – 12:30 AM
100% Weird – Breeders (1986) – 2:45 AM
January 22, 2000 (Saturday) (After Midnight)
Future Hunters (1986) – 1:30 AM
100% Weird – The Frozen Dead (1966) – 3:45 AM
January 29, 2000 (Saturday) (After Midnight)
Planet of the Apes (1968) – 1:00 AM
100% Weird – Doctor Blood's Coffin (1961) – 3:45 AM
February 5, 2000 (Saturday) (After Midnight)
Embrace of the Vampire (1995) – 1:00 AM
100% Weird – She (1965) – 3:15 AM
February 12, 2000 (Saturday) (After Midnight)
Critters (1986) – 12:30 AM
100% Weird – Critters 4 (1992) – 2:40 AM
February 19, 2000 (Saturday) (After Midnight)
Breeders (1997) – 1:30 AM
100% Weird – Land of the Minotaur (1976) – 3:45 AM
February 26, 2000 (Saturday) (After Midnight)
Project: Metalbeast (1995) – 12:30 AM
100% Weird – The Howling VII: New Moon Rising (1994) – 2:45 AM
March 4, 2000 (Saturday) (After Midnight)
The Dead Zone (1983) – 1:00 AM
100% Weird – Wheels on Meals (1984) – 3:30 AM
March 11, 2000 (Saturday)
Buffy the Vampire Slayer (1992) – 11:15 PM
100% Weird – Surf Ninjas (1993) – 1:30 AM
100% Weird – It Lives Again (1978) – 3:30 AM
March 18, 2000 (Saturday) (After Midnight)
Skeeter (1993) – 12:45 AM
100% Weird – It's Alive (1974) – 3:00 AM
March 25, 2000 (Saturday) (After Midnight)
The Company of Wolves (1984) – 12:20 AM
100% Weird – Twin Peaks: Fire Walk with Me (1992) – 2:40 AM
April 1, 2000 (Saturday) (After Midnight)
Voodoo (1995) – 1:50 AM
100% Weird – Trenchcoat (1983) – 4:00 AM
April 8, 2000 (Saturday) (After Midnight)
The Stepfather (1987) – 12:30 AM
100% Weird – The Seduction (1982) – 2:35 AM
April 15, 2000 (Saturday) (After Midnight)
My Boyfriend's Back (1993) – 1:15 AM
100% Weird – Willy Wonka and the Chocolate Factory (1971) – 3:30 AM
April 22, 2000 (Saturday) (After Midnight)
Body Armor (1997) – 2:00 AM
100% Weird – Pet Shop (1994) – 4:15 AM
April 29, 2000 (Saturday) (After Midnight)
Leviathan (1989) – 12:30 AM
100% Weird – C.H.U.D. II: Bud the Chud (1989) – 2:50 AM
May 6, 2000 (Saturday) (After Midnight)
Beetlejuice (1988) – 1:30 AM
100% Weird – House of Wax (1953) – 3:45 AM
May 13, 2000 (Saturday) (After Midnight)
Conquest of the Planet of the Apes (1972) – 12:35 AM
100% Weird – Lawnmower Man 2: Beyond Cyberspace (1996) – 2:50 AM
100% Weird – The Outer Limits: Corpus Earthling – 4:55 AM
May 20, 2000 (Saturday) (After Midnight)
Mad Max Beyond Thunderdome (1985) – 12:30 AM
100% Weird – The Hand (1981) – 3:05 AM
May 27, 2000 (Saturday) – Preempted by the TNT New Classics Weekend Marathon
100% Weird – My Girl (1991) – 1:00 AM (After Midnight Saturday)
June 3, 2000 (Saturday) (After Midnight)
Hercules and the Amazon Women (1994) – 12:15 AM
100% Weird – The Omega Man (1971) – 2:30 AM
100% Weird – The Outer Limits: Second Chance – 4:30 AM
June 10, 2000 (Saturday) (After Midnight)
Christine (1983) – 1:20 AM
100% Weird – Superfly (1972) – 3:30 AM
June 17, 2000 (Saturday) (After Midnight)
Within the Rock (1996) – 1:30 AM
100% Weird – The Tattooed Hit Man (1974) – 3:45 AM
June 24, 2000 (Saturday) (After Midnight)
Cyberjack (Virtual Assassin) (1995) – 1:00 AM
100% Weird – Jason and the Argonauts (1963) – 3:20 AM
July 1, 2000 (Saturday) (After Midnight)
Replikator (1994) – 12:30 AM
100% Weird – Mystery on Monster Island (1981) – 2:45 AM
July 8, 2000 (Saturday) (After Midnight) – Joe Bob's Final MonsterVision Host Segment
Children of the Corn II: The Final Sacrifice (1992) – 1:15 AM
100% Weird – Rock 'n' Roll High School (1979) – 3:30 AM
July 15, 2000 (Saturday) (After Midnight) – MonsterVision Returns to Non-Host Format
The Exorcist (1973) – 1:30 AM
100% Weird – The Devil's Rain (1975) – 4:10 AM
July 22, 2000 (Saturday) (After Midnight)
The Black Hole (1979) – 12:30 AM
100% Weird – Piranha II: The Spawning (1981) – 2:30 AM
July 29, 2000 (Saturday) (After Midnight)
Tron (1982) – 1:00 AM
100% Weird – Earth vs. the Flying Saucers (1956) – 3:00 AM
August 5, 2000 (Saturday) (After Midnight)
C.H.U.D. II: Bud the Chud (1989) – 2:30 AM
100% Weird – The Beast of Hollow Mountain (1956) – 4:20 AM
August 12, 2000 (Saturday) (After Midnight)
Buried Secrets (1996) – 2:45 AM
100% Weird – Daughters of Satan (1972) – 4:45 AM
August 19, 2000 (Saturday) (After Midnight)
Arena (1991) – 2:30 AM
100% Weird – The Horror at 37,000 Feet (1972) – 4:30 AM
August 26, 2000 (Saturday) (After Midnight)
The Great Outdoors (1988) – 1:00 AM
100% Weird – Phantasm II (1988) – 3:00 AM
100% Weird – The Outer Limits: The Galaxy Being – 5:00 AM
September 2, 2000 (Saturday) (After Midnight)
The Road Warrior (1981) – 12:00 AM
100% Weird – Battle for the Planet of the Apes (1973) – 2:00 AM
Encore – The Road Warrior (1981) – 4:00 AM
September 9, 2000 (Saturday) (After Midnight) – Preempted by Stephen King Marathon
September 16, 2000 (Saturday) (After Midnight) – End of MonsterVision and 100% Weird
The Howling III (1987) – 1:30 AM
100% Weird – The Howling: New Moon Rising (1995) – 3:30 AM